Robert Kevin Howard used the state's Alienation of Affection tort to win $750,000 from his wife's lover, saying the man intentionally ruined their marriage.
---
A North Carolina man who sued his wife's lover has won a $750,000 judgment.
According to NBC News, the complaint was filed by Robert Kevin Howard. He says that his wife and her lover began having affair in December of 2016. Before the extramarital relationship kicked off, Howard and his wife were "happily married to each other."
After Howard learned of the infidelity, he confronted his wife. She admitted to cheating, then asked for a divorce.
"She had originally told me that she wanted a divorce because I work too much, wasn't around to be there, and I worked too much," Howard told WITN, NBC's Washington-based affiliate. "I talked about that as a part of my mistake in the situation."
However, revelations of his wife's infidelity devastated him.
"It was like a punch in the gut because I thought I had this trust for 12 years," Howard told WITN. He also said that he considers marriage sacred, and that having to separate from his wife was borderline unbearable.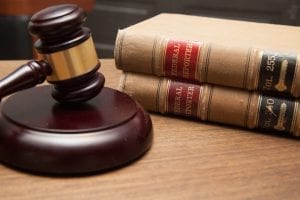 "It was the hardest thing I've ever had to face—it was like someone calling you and telling you that a family member had tragically died," Howard said.
Nevertheless, the couple finally divorced in September 2018.
Interestingly, the suit notes that Howard knew his wife's lover—and he believes the man's actions were intentional. To make himself whole again, Howard used the North Carolina Alienation of Affection tort to sue the other man.
"He's a colleague of hers from work," Howard said. "He came to my house and ate dinner with us. We shared stories, we talked about personal lives."
In court, Howard argued that the man's actions "alienated and destroyed his marriage." Due to the couple's close relationship with him, Howard believes it should've been evident that an affair would prove ruinous, causing irreparable "harm and damage."
NBC News notes that, under state law, the Alienation of Affection tort allows a wronged husband or wife to sue whoever interferes in their marriage, thereby causing "loss of affection from the other spouse."
People.com and CNN add that the tort stems from "old English law," which considered women property. Howard's attorney, Cynthia Mills, said the tort's been abolished in all but a handful of states.
"They're prevalent in North Carolina. It's a very popular tort," Mills told CNN, saying she's working on five similar cases. "In a lot of my cases, my plaintiffs aren't really concerned about the money. They want to make a moral statement about the protection of the family, the sanctity of marriage. In a lot of my cases, that's more important to my plaintiffs than the money."
That's true for Howard, too. He told CNN he sued, at least in part, so that other families can see the consequences of breaking a marital vow.
"I believe in the sanctity of marriage," he said. "Other families should see what the consequences are to not only breaking the vow to whatever religion you subscribe to, but also your legal responsibilities."
Sources
Man Awarded $750K in Lawsuit After Suing Wife's Lover: 'I Believe in the Sanctity of Marriage'
North Carolina husband sues wife's lover, wins $750,000 judgment
A North Carolina man just won a $750,000 lawsuit after suing his wife's lover