Harbor Freight Tools recently recalled more than one million Gordon folding knives over safety concerns.
---
When it comes to pocket knives, you should always be careful when using them. If your pocketknife doesn't lock into place properly, you should be even more careful because of the risk of laceration increases. That's one of the reasons why certain pocketknives were recently recalled. According to Harbor Freight Tools, more than a million Gordon folding knives were recalled due to safety concerns related to the locking mechanisms.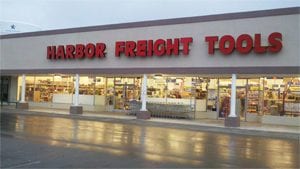 When commenting on the recall, the U.S. Consumer Product Safety Commission (CPSC) said "the locking mechanism can fail to engage in the extension of the blade, posing a laceration hazard."
The recalled pocketknives were sold between July 2008 and July 2019 for $5. They're about 3-inches and made from stainless steel. According to the recall notice, they also have "black metal on the handle and five cutouts on each side of the handle."
So far there have been seven reports of the affected knives failing to lock in place. As a result, six people have suffered laceration injuries, four of which required medical care. Because of that, anyone with one of the recalled knives should return it for a refund. If you have additional questions or concerns related to the recall, contact Harbor Freight Tools at 800-444-3353 or via email at recall@harborfreight.com.
Sources:
More than a million pocketknives recalled for 'laceration hazard.' You read that right
These pocketknives are being recalled due to a 'laceration hazard'