A victim of 'credibly accused' Catholic predator Philip Magaldi can't sue the priest, who passed away in 2008. Now, he's challenging Rhode Island's statute of limitations by taking on an entire diocese.
---
A recently-filed clergy abuse lawsuit in Rhode Island could present a novel challenge to the state's statute of limitations.
According to the Providence Journal, the complaint was filed Monday by a former altar boy. It accuses the Diocese of Providence and individual church leaders of acting as accessories to his abuse, concealing evidence of sexual assaults and actively interfering with criminal investigations.
The Journal lists the plaintiff as Philip Edwardo. His lawsuit appears to be the first filed against the Catholic church since Rhode Island passed a law expanding its window to lodge molestation claims. Approved last summer by Gov. Gina Raimondo, the law extends the statute of limitations for child sex abuse suits from seven years to 35 years past a victim's 18th birthday.
However, the law isn't without complications.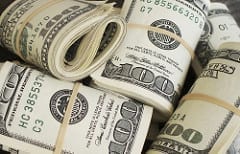 While a victim can use its provisions to sue a "perpetrator defendant"—a priest who abused a child, for instance—it contains few concessions for individuals pursuing claims against non-perpetrator institutions, like a church, parish or diocese.
In his suit, Edwardo alleges that Rev. Philip Magaldi—then a pastor at St. Anthony Church—inappropriately touched, molested or abused him anywhere between 100 and 300 times. The abuse purportedly began in the late 1970s and lasted until the early 1980s, occurring when Edward was aged between 12 and 17.
Edwardo's suit was filed two days before he turned 53, just within the statute of limitations' expansion.
But the problem, says the Providence Journal, is this: even though Magaldi was listed as a 'credibly accused' predator by the Catholic church, he died in 2008.
Now, Edwardo is arguing that the active role the Diocese of Providence allegedly played in protecting Magaldi makes it a perpetrator-defendant itself.
During the period Edwardo was allegedly targeted by Magaldi, the church was desperately trying to protect its pedophile priests. High-ranking officials purportedly shuffled abusers from one parish to the next, sometimes interfering with criminal investigations and misleading prosecutors.
Edwardo contends that the active role church officials played in concealing abuse makes the institution a perpetrator-defendant in its own right. An attorney for Edwardo, Timothy J. Conlon, likened the diocese's role to that of a criminal accessory, giving the example of a getaway driver charged with murder even though he himself didn't pull the trigger.
Conlon says that letting the church escape unscathed sends a worrying message: that predator priests and their abettors can escape consequence.
"It's a license to continue to perpetrate," Conlon said.
If Edwardo's case sees any success, it could impact the scores of abuse lawsuits filed against the Diocese of Providence and other churches across Rhode Island.
Conlon says he doesn't know how or where the case will end up, but he hopes the church provides "real recognition" of its "culpability, real efforts to reach out to these victims, and, frankly, do justice by them."
"They've hidden behind the statute of limitations," Conlon said, "and they're at a crossroads, as far as I'm concerned."
Sources
Ex-altar boy in N. Providence, alleging abuse, sues church leaders as 'perpetrator defendants'
Lawsuit alleging decades-old clergy sex abuse will be first test of new R.I. statute of limitations law