If you've been injured in any type of accident, you may be entitle to compensation. Hiring a personal injury attorney is the best step to take.
---
Were you bitten by your neighbor's dog? Involved in a car accident? Knocked by a vehicle while crossing the street? Slipped and fell in your favorite shopping mall? Or, a victim of medical malpractice? You have all the rights to file a claim and a personal injury attorney will see to it that you are well compensated by the insurance company.
You may be apprehensive in hiring one because of costs, so you opt to file an insurance claim by yourself. Think about it seriously, you will be dealing with an insurance company with a team of legal experts. A non-lawyer lacks the training and experience to properly negotiate with the insurance carrier and lay claim to the medical expenses and damages. In the end, you might be counting nickels and dimes or an injury with no compensation.
Regardless of whether the case winds up in court or not, a personal injury attorney can help in many ways.
Your attorney at work
Personal injury laws vary by state and the attorney makes use of the laws to your favor. They have the educational background, training, and savvy to determine the best course of action that will provide the best result.
Your personal injury attorney will talk to your physician and medical attendants to get the most out of your claim. In case this goes to trial, they will represent you in court and explain how the injury will affect you in the future.
 They have a staff that will relieve you of the legwork and stress during the claim process. A team of experts will illustrate the liability, the injuries that the accident caused, present and future damages, and other relevant issues to make things clear. Preparation is necessary to maximize the damages filed by the claimant.
 You will be properly represented in court; people without lawyers struggle with the court rules and procedures. Often, their cases are dismissed for non-compliance with the rules.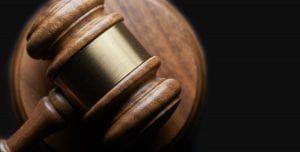 Insurance companies don't usually mediate or arbitrate an insurance claim without a lawyer. To settle a claim, they use an alternative dispute resolution which can happen before or after litigation only with the presence of a personal injury attorney.
Someone to talk to
You will have someone to email or call who can answer your questions and give you advice on matters that are relevant to the case. He will assist you with an important decision of whether to settle or file a suit.
 A personal injury attorney will counsel you about the financial consequences associated with the lawsuit. In case you lose, the other side will get their attorney's fee and relevant expenses from your pocket. There are things that he can do to decrease your financial exposure to these risks.
 She will educate you about your claim and the insurance coverage to protect you and the family in future accidents.
Without the proper representation, attending a court hearing or talking with representatives of insurance carriers is daunting. But with a personal injury attorney by your side, you are on an even field, feel confident that there is someone who will defend you and get the most out of your claim.