Growing older in today's world brings about changes in the way we live and spend. A positive change is a reduction in car insurance rates.
---
Growing older is a part of life. There are some people who feel that they can stop their body clock, but this is not a fact of life. When people are youthful, they feel like they can do everything. There are a lot of things that will change during your lifetime such as the following:
Your physical appearance
The money that you earn
Your priorities
Responsibilities
You will notice that as you grow older, you would need to pay for a lot of other things. One of the things that you have to consider is your insurance rates. This is one of the constant things that will change throughout your lifetime. It will be very high when you are young, then it will be affordable when you reach a certain age.
Average Auto Insurance Rates Per Age
What are the average auto insurance rates per age? This is something that you have to know because your knowledge will allow you to know what to expect next time that you consult for auto insurance.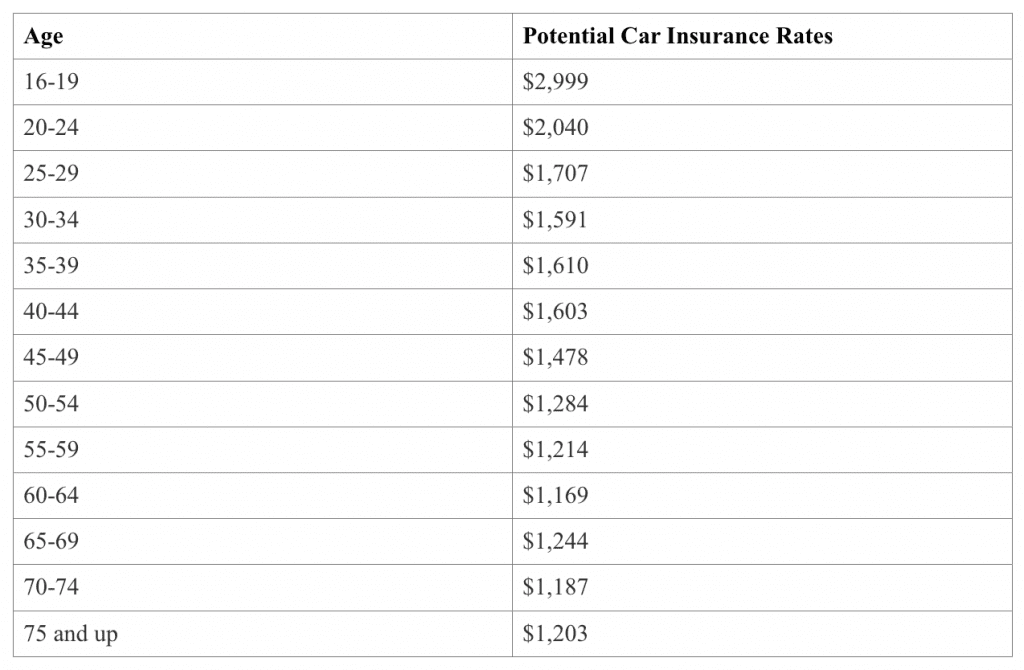 It is evident that the prices that teenagers have to pay are so much more than what adults would need to pay.
Teens and Seniors – Do They Pay More?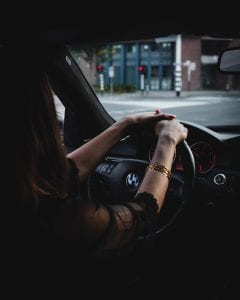 There are a lot of people who feel that seniors would need to pay as much as teenagers because their driving skills are not as good as they used to be. There is a reason why they do not have to pay too much. According to a lot of studies, they do not usually get into accidents but teenagers do. There are a lot of male teenagers who die on the road as compared to the elderly. Some veterans can take advantage of veterans automobile insurance.
Some of the reasons why seniors are considered safer are because of the following:
They already have a lot of experience on the road and this gives them a lot of advantage.
You start to learn more limitation from the home.
They follow rules and regulations more as compared to teenagers.
Based on the things that you have learned, it is apparent that teenagers are expected to pay more as compared to seniors.
How Gender Affects Insurance Rates
Have you ever wondered if gender will also affect car insurance rates? The answer to this is yes. You will learn from researching that males are expected to pay more as compared to females for their car insurance. 
From the time that males become teenagers up to the age of 30, they would be paying more as compared to female drivers. Female drivers, on the other hand, would start to pay about 2% more for their car insurance when they reach the age of 30.
How Can You Save Money on Car Insurance?
There are a lot of people who are aware that they need car insurance so that they can start driving. Some of them will not be allowed to drive if they do not have car insurance. You may need to shop around a bit before you make a choice. If you would choose the first car insurance that you pick, you may end up with something that is very expensive and not worth it at all.
There are certain things that you can do so that you can save some money on car insurance:
Always Shop Around – You know that there are different companies that will provide different prices for their car insurance policies. There are some well-known insurance companies that can offer lower prices for young drivers as compared to others. You need to get some quotes from different companies before you make the right decision.
Ask for discounts – Insurance companies will always provide some discounts depending on different factors. For example, you can install more safety features in your car. The safer your car is, the lower the price of your car insurance is going to be. If you are still young, maintaining good grades while you are in school can also lower the premium that you have to pay for your car insurance. You can always ask your agent at money expert about it so that you will be given proper information.
If you are still young, you can consider getting an insurance policy that is under your parent's policy. This will result in lower rates. Car insurance for 19-year-olds does not have to be as expensive as you have expected.
Raise your deductible – If you would pay less for your car insurance when you get your policy, you would have to pay more for the next repair payments with a higher deductible. Just make sure that you have money set aside so that you can make this happen.
Consider bundles for insurance – A lot of insurers will provide you with a discount when you buy two or more car insurance policies from them. If you are also a long-time customer, you will also get a lower price as compared to other people of the same age and status as you.
Your Good Credit History Will Work – If you want to make sure that you will not pay too much for your car insurance, maintain good credit history. It will make a lot of difference even if it is not too obvious in the beginning.
With all of these in mind, you will surely know what type of car insurance you can get for yourself soon.