There are over 442,000 law firms operating in the United States. The most successful firms work on sales process optimization.
---
Most people fail to realize just how difficult choosing the right career path can be. If you enjoy the law and working with the general public, becoming a lawyer is a great idea. Once you complete law school and start a firm of your own, growing this business venture should be a top priority.
If you want to make your law firm a success, then you have to optimize your sales process (the process whereby you gain clients). There are over 442,000 law firms operating in the United States. The most successful firms work on sales process optimization. Read below for more information about how to get more sales for your legal team.
Prepare Scripts for Your Team to Use
One of the main things a law firm needs to be successful is a great online presence. Most lawyers view investing in online marketing as a good idea due to the high-quality leads it can generate. People that fill out the contact forms on your website are interested in the legal services you provide.
This is why you have to prioritize reaching out to these interested consumers quickly. Making sure your team can nurture these leads is a vital part of your sales strategy. Developing scripts for your team to use can help them close the deal with potential clients.
As you develop these scripts, you need to make sure they do things like:
Explain complicated legal language in a simple way
Allow team members to gather information
Highlight what makes your law firm unique
Over time, you will need to alter your scripts to fit the needs of modern consumers.
Detail the Customer's Journey
If you want to optimize the sales process and boost your law firm's bottom line, then you need to find out more about your target demographic. Detailing the journey a customer takes can help you see where changes need to be made to your existing process.
Breaking the customer journey down into steps can also help you develop a comprehensive marketing strategy. If you don't have the time or tools needed to map out the customer journey, then you need to think about working with an experienced marketing agency. With this professional help, you can get the data you need to make your sales process more successful.
Allow Potential Clients to Schedule Appointments Online
Turning a website visitor into an actual client is harder than it seems. The people that visit your law firm's website have legal issues they need assistance with. The law firm that makes booking appointments easy usually beats out its competition.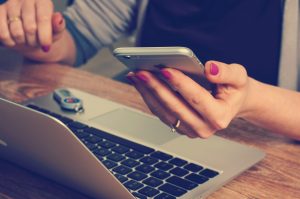 Most people are looking for convenience when trying to gather information from a lawyer. This is why allowing potential clients to book an appointment online is a wise move. There are many platforms and plugins you can use to make online appointment scheduling a reality on your website.
Get Prepare for Pricing Questions
Anticipating the questions a potential client will ask is also important. The more you know about what a potential client will ask, the easier it will be to prepare answers ahead of time. Once a client finds out more about your background and the legal services you provide, they will usually want to know about pricing.
The average person doesn't have unlimited financial resources at their disposal. Clearly explaining your pricing structure and the value provided for these prices is imperative. If you are successful, you can show a potential client that the money they pay you is a worthwhile investment.
It's Time to Optimize Your Sales Process
As you can see, there are many things you can do to improve your sales process. By implementing these suggestions, you can grow your bottom line in no time.