Ikea is settling a wrongful death lawsuit filed by Joleen and Craig Dudeck for $46 million.
---
Back in 2017, Joleen and Craig Dudeck tragically lost their toddler when an Ikea dresser tipped over and fell on him. The child died in the accident, prompting the Dudecks to file a wrongful death lawsuit against Ikea, a Swedish furniture company. Fortunately for the couple, Ikea recently agreed to settle the suit for $46 million.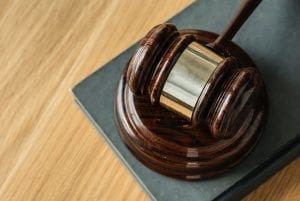 The dresser that fell on the couple's child was part of the Malin line of furniture that happened to be under recall at the time of the fatal incident. In 2016, the Malin line was recalled after it was discovered the dressers had a "fatal design flaw, which made the dressers prone to tipping over and killed at least eight children." Since the recall, about "1.4 million dressers have been either returned or supplemented with wall attachment kits—8% of the total 17.3 million recalled in the U.S.," according to the CPSC.
The incident involving the Dudeck's child wasn't the first time the recalled dressers have proven fatal, though. In fact, Ikea settled lawsuits with three other families in 2016 for $50 million "after their children were killed by the same unsafe line of furniture."
Since announcing the recall in 2016, Ikea has introduced new safety protocols with their products and services, including "a Safer Homes app, which offers 'room-by-room' safety tips based on a child's age; in-store safety workshops; and mandatory Safer Homes training for employees." According to a spokesperson with Ikea, these new protocols are part of "Ikea's effort to take strong measures to communicate the chest of drawers recall and to educate consumers on the dangers of furniture tip-overs and how to prevent them."
In addition to the above-mentioned safety protocols, Ikea also announced that many of their new dressers have been designed with safety in mind and include increased stability features. For example, in the company's new Glesvär line scheduled to be released in the Spring, "one dresser has an interlocking system to prevent multiple drawers from opening at the same time until the dresser is secured to a wall; one prevents any drawers from opening until the dresser is secured to a wall; the final design has only two front legs, and so must be wall-secure to even be functional."
While commenting on the recent settlement with the Dudeck family, an Ikea spokesperson said:
"While no settlement can alter the tragic events that brought us here, for the sake of the family and all involved, we're grateful that this litigation has reached a resolution. We remain committed to working proactively and collaboratively to address this very important home safety issue. Again, we offer our deepest condolences."
Sources:
Is Ikea doing enough to make sure its furniture stops killing kids?
IKEA to pay $46M in boy's dresser tipover death, lawyers say