The court appeared broadly skeptical of the state's claims that TikTok fails to moderate inappropriate content, finding that only 2.6% of some 8 billion videos violated the company's community moderation policies.
---
An Indiana judge has found that simply downloading the social media application TikTok does not constitute a consumer transaction.
According to ABC News, the court's ruling represents a significant setback to the Hoosier State's ongoing claims against TikTok.
In a recently-filed lawsuit, the state attorney general's office alleged that TikTok broadly misleads consumers about the security of its platform and the proliferation of supposedly "inappropriate" content.
ABC News reports that last week's decision effectively denies a request from Indiana Attorney General Todd Rokita, who had requested a court order preventing TikTok from claiming in digital "app stores" that it has "none" or "infrequent/mild" references to sex, drugs, and other content inappropriate for children as young as 12.
Judge Craig Bobay of the Allen County Superior Court also found that state courts do not have jurisdiction over TikTok's statements to Apple, a California-based company.
"No aspect of the age rating process takes lace in Indiana," Bobay wrote. "This suit-related conduct is not related to and does not arise out of TikTok's conduct within or directed to Indiana."
Bobay also appeared skeptical of the state's evidence, noting that a relatively small percentage of TikTok content appears to be in violation of the application's corporate content-moderation policies.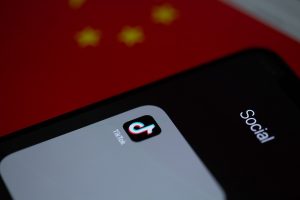 "The most favorable view of the state's evidence is that 2.6 percent of the 8 billion videos uploaded during this two years period violated Tiktok's Community Guidelines," Bobay wrote in the order.
The lawsuit, notes ABC News, makes arguments similar to those made by many state- and federal-level legislators, who believe that TikTik—which is owned by a China-headquartered company—could harvest American consumer information for use by the Chinese Communist Party.
Some officials have also raised concerns that TikTok could be used to spread pro-Chinese propaganda.
Indiana is one of several states that have ordered that TikTok be deleted from all government-issued smartphones and devices.
However, irrespective of Indiana's stance on TikTok, Bobay held that Indiana consumer protection law does not extend to the download or use of free social media applications.
In his ruling, Bobay opined that Rokita's office was unlikely to succeed if it pursued its claims to trial.
Rokita's office released a statement shortly after the ruling was announced.
While the attorney general did not indicate whether he would appeal the Allen County Circuit Court's decision, he did encourage Indiana residents to avoid downloading, installing, or using TikTok.
"At the heart of this case is our fight against TikTok's ongoing engagement in illegal deceptive consumer practices," Rokita's office said in a statement. "Protecting our kids from TikTok's insidious and invasive content is critical."
Sources
Judge denies state's preliminary injunction in lawsuit against TikTok