A federal judge condemned Indiana Attorney General Todd Rokita's lawsuit against TikTok as "irrelevant" political posturing.
---
A federal judge has harshly condemned Indiana Attorney General Todd Rokita's lawsuit against TikTok, calling the case an example of blatant "political posturing."
According to The Associated Press, TikTok had asked U.S. District Judge Holly Brady to consider a request to move the claim to a federal court.
While Brady said that the company's request for federal jurisdiction was "given credibility by Indiana's choice to plead matters well-beyond its legal claim," she ultimately ruled against TikTok, handing the case back to an Indiana county court.
The case is expected to remain in the same county court, which last month ruled against Rokita on at least two key points.
Brady, notes The Associated Press, had earlier delivered another "blow" against Rokita's case in a May 23 decision.
In that decision, Brady opined that "more than 90% of the [lawsuit] was devoted to irrelevant posturing."
Somewhat comically, Brady said that Rokita's one-sentence thesis had been "stretched into a work longer than Kafka's The Metamorphosis."
"The complaint describes the breadth of information gathered by the Tik Tok app, discusses—at length—the connections between TikTok's parent company, ByteDance Ltd. ("ByteDance") and the Chinese Government, and then goes into detail explaining how, in Indiana's view, all that gathered information can—and presumably is— accessed by China and the Communist Party," Brady wrote in her order.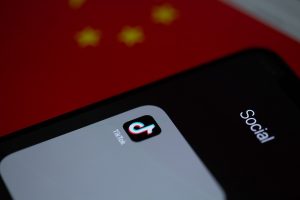 "On page 47, Indiana finally states its one claim: that Defendants have violated Indiana's Deceptive Consumer Sales Act […] "by deceiving and misleading Indiana consumers… about the risk of the Chinese Government and Communist Party accessing and exploiting their data," the judge added.
"Only fifteen paragraphs and two pages address Indiana's actual legal claim," the judge wrote.
"When one wades through the political posturing and finds that legal claim, the inescapable conclusion is that the claim rises and falls on matters particular to state law," wrote Brady, a Fort Wayne-based federal judge appointed to her position by then-President Donald Trump. "The federal intrigue interjected by Indiana may interest its intended audience — one beyond the courthouse wall — but it is irrelevant to the determination of this case."
The Associated Press observes that Rokita's lawsuit makes arguments similar to those employed by many state and federal legislators, who have cast TikTok—a popular social media application—as an imminent national security threat.
Critics claim that TikTok, owned by a China-based company, could be compelled to cooperate with Beijing's intelligence services.
If the Chinese Communist Party or its intelligence organs demanded that TikTok comply with information requests, the company could be forced to hand over sensitive data about its United States-based consumers.
However, TikTok and its parent company, ByteDance, say that they have never been asked to share U.S. user information, and that they would likely refuse any requests—even if ordered by the Chinese government.
Sources
AG's office slammed for 'irrelevant posturing' and 'hyperbolic allegations' in TikTok case
Federal judge calls Indiana attorney general's TikTok lawsuit largely 'political posturing'
Federal judge sends TikTok lawsuit back to state court, calls out "posturing" by Indiana Attorney General