Recently, Hon. Lucy Koh, a judge of the U.S. District Court, gave her stamp of approval to a global settlement filed against the County of Monterey and California Forensic Medical Group. The suit settled for $825,000 and ends a wrongful death lawsuit originally filed by the "surviving children of a woman who died while in police custody on December 19, 2015." The $825,000 will be split 50/50.
The suit was filed shortly after the death of Larra Ann Gillis, a woman who died at a hospital after spending about "28 hours in police custody without receiving proper medical attention." According to the lawsuit, back on December 4, 2015, "California State University Monterey Bay police responded to a call reporting a woman, later identified at Gillis, was walking in and out of traffic in Marina, CA." Though she was uncooperative, officers "eventually apprehended her and placed her in handcuffs." From there, she was taken into custody. It's important to note, however, that the County police typically ensures inmates "receive medical assessments from medical personnel before being placed in a cell." Unfortunately, due to her erratic behavior, Gillis was "placed directly into a safety cell," according to the suit.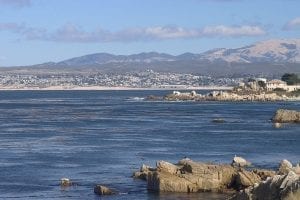 Gillis spent the next day in her holding cell and was never looked at by a medical professional to "check her vital signs including heart rate, blood pressure, pulse, and respiration." At most, the suit claimed Gillis had only received a medical assessment that lasted "12 seconds and consisted of a nurse looking through a window to the safety cell." Throughout her stay, she was never properly assessed and never had her vital signs checked. Video footage even confirmed this.
Later on December 5, 28 hours after being placed in her holding cell, Gillis was "discovered lying in her own excrement and mumbling to herself." One would think that finding her in such a state would prompt immediate medical attention, but that was not the case with Gillis. Instead, the suit argued that it took "nearly an hour before emergency services were contacted." When they were, she was taken to Natividad Hospital where she later died on December 19, 2015.
When commenting on the case, attorney Elise Sanguinetti of Arias Sanguinetti Wang & Torrijos LLP said:
"It's a just result that will make a real difference for the surviving children of Ms. Gillis. The County and CFMG could have and should have provided better care for this poor woman, and hopefully, as a result of this lawsuit and settlement, jails and law enforcement will better enforce standards of care for those who have been incarcerated from now on."
Sources:
Settlement Reached in Wrongful Death Lawsuit Against County of Monterey, California Forensic Medical Group, and Members of Law Enforcement
Settlement reached for woman who died days after booked into Monterey County Jail
Join the Discussion