Earlier this week, District Court Judge Trevor McFadden of the District of Columbia rejected a lawsuit filed by House Democrats aimed at blocking President Trump from diverting funds for his border wall project.
---
In recent years, there has been much debate over the direction of our country's immigration laws, especially President Trump's plan to build a border wall. Ever since the president began proposing plans for the wall, he has been met with fierce opposition from Democrats, and even people on his own side of the aisle. There has been so much opposition, in fact, that House Democrats eventually filed a lawsuit seeking to "block President Donald Trump's plan to divert funds to help build a border wall." However, earlier this week a U.S. Federal judge rejected that lawsuit.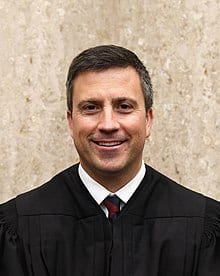 According to the judge, District Court Judge Trevor McFadden of the District of Columbia, the "House
lacked legal standing to sue Trump for using money to build a wall on the U.S.-Mexico border that was appropriated by Congress for other purposes." He further wrote:
"While the Constitution bestows upon Members of the House many powers, it does not grant them standing to hale the Executive Branch into court claiming a dilution of Congress's legislative authority. The Court, therefore, lacks jurisdiction to hear the House's claims and will deny its motion."
In their lawsuit, House Democrats argued that Trump's plan to divert funds would violate the "separation of powers doctrine laid out in the U.S. Constitution."
While House Democrats weren't pleased with the ruling, the Justice Department was and even applauded the ruling. A spokesman for the department issued the following statement:
"The court rightly ruled that the House of Representatives cannot ask the judiciary to take its side in political disputes and cannot use federal courts to accomplish through litigation what it cannot achieve using the tools the Constitution gives to Congress."
For now, House Democrats plan to review the ruling and will decide at a later date whether they will appeal.
It should be noted that McFadden's ruling was the opposite of U.S. Judge Haywood's Gilliam Jr.'s May 24 ruling. In fact, Gilliam "issued a preliminary injunction blocking the use of $1 billion in Defense Department funds out of a total of $6.7 billion Trump wants to divert for the border wall."
Trump decided to try and divert funds for his border wall soon after Congress only approved $1.38 billion for the wall "along the border in southeastern Texas," way less than his original demands. Frustrated with Congress, the president declared a national emergency and revealed new plans to "divert $601 million from a Treasury Department forfeiture fund, $2.5 billion earmarked for Department of Defense counternarcotics programs and $3.6 billion from military construction projects."
Sources:
U.S. judge denies Democrats' lawsuit to stop border wall funds
Federal judge denies Democrats' lawsuit to stop border wall funds