Jose Solis of Starr County sued the Rio Grande Valley Vipers in 2013 after the NBA team failed to give him an award he won during a halftime contest. Earlier this week, a jury sided with him and awarded him $250,000.
---
Jose Solis, a Starr County man, was recently awarded $250,000 when a jury sided with him in a case involving a halftime contest. The suit was filed back in 2013 against the Rio Grande Valley Vipers alleging it failed to "award a vehicle for winning a contest during a January 2013 Vipers game."
According to the suit, Solis was "approached before the game to participate in the contest and said he was told all he had to do was make a three-point shot and a half-court shot in less than 60 seconds." The prize? A $75,000 Jaguar. When commenting on the contest and shooting the baskets, Solis said, "I made it, everyone was yelling, everyone was high-fiving me. What happened after that was battle after battle."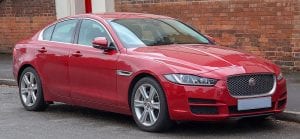 For starters, Solis said the first battle he encountered was a dispute over whether he won the contest. It turns out, Viper officials argued "he stepped over a line and shot at the wrong basket." Then, Viper officials tried to change the award he was offered, "from a Jaguar of lesser value to a two-year lease." Not wanting to "worry about maintenance for a vehicle he'd lease for two years, asked for a check worth the value of the lease," according to the suit.
At the time, Viper officials agreed as long as Solis agreed to "take publicity photos with the vehicle, which he agreed to do." However, he never received a check. Because of that, Solis said his "attorneys continued litigating and we eventually went to trial."
At the conclusion of the case, the jury found the "Vipers, an NBA G League organization, committed fraud and awarded Solis $100,000 in actual damages and $150,000 in exemplary damages." In response to the verdict, Solis thanks the jury and noted their ruling made him feel "relieved and vindicated."
However, the legal battle is likely far from over. Shortly after the jury's ruling, the Vipers issued a response saying it plans to appeal the verdict. The statement read:
"In the days following the Jan. 23, 2013 contest in dispute, the plaintiff and then-team president Bert Garcia exchanged communications in an effort to reach an agreement. Eight days later, Mr. Solis issued a claim letter to the Vipers, and legal proceedings began."
As part of its response, the Vipers also claim that Solis never officially won the contest because he "shot the ball into the wrong hoop." It added:
"The Rio Grande Valley Vipers organization intends to exercise all of its rights, including but not limited to, exhausting all avenues of appeal."
Sources:
UPDATE: Jury awards Starr County man $250,000 in Vipers lawsuit