Leading enterprise software investor continues strong run of partnering with women-led companies.
---
MANHATTAN BEACH, California – K1 Investment Management, a leading software investment firm, announced the sale of its portfolio company Zapproved, a category leading electronic discovery software provider, to Exterro, a legal Governance, Risk and Compliance (GRC) software provider. K1 will roll a portion of its proceeds and retain a minority stake in the combined business.
Zapproved, founded in 2008 by Monica Enand, partnered with K1 in 2014 with the vision of helping the civil justice system adapt to the digital age with easy-to-use and cost-effective eDiscovery products for large corporations. Since 2013, the company has grown its revenue by more than 10x and has emerged as a category leader in LegalTech, serving more than 350 customers, including some of the world's largest corporations.
"K1 was my first institutional investor, and we shared a passion for building successful businesses and having a positive impact on our communities," said Monica Enand, founder and CEO at Zapproved. "K1 supported both our 10x growth, and our focus of building a culture of belonging and inclusion, with an employee base that reflects its community."
K1's partnership with Zapproved adds to its track record of working with entrepreneurial companies in the Pacific Northwest, including RFPIO, Smarsh, Panopto and Routeware. LegalTech has also been an area of strength for K1, where it counts over 15 investments, including Litera, Onit and Reveal.
"I could not be more proud of what Monica and her team were able to achieve. It is not easy for anyone to build a successful business, but it is especially impressive for Monica to overcome hurdles unique to women from immigrant families. I'm lucky to call her my friend and business partner," said Hasan Askari, Managing Partner at K1. "As many Zapprovians know, this wasn't just another investment for us and it's emotional to have reached this milestone. I look forward to seeing the Zapproved-Exterro combination continue to build on the foundation we built together."
According to the Wall Street Journal, fewer than 2% of enterprise software startups have a female founder. K1 is a minority- and employee-owned firm and made its first investment in a woman-led business in its first fund over a decade ago. Today, 1 in 6 of its portfolio companies are led by women. K1 actively focuses on helping to improve the diversity of founders, executives and board members represented within the technology sector. At both Zapproved and K1, approximately 45% of employees are women. Additionally, 68% of 2022 hires at K1 were women, further demonstrating K1's strides in closing the gender gap in its own employee base.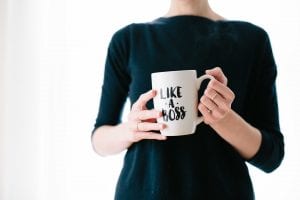 "I've seen firsthand how K1 works to invest in and attract underrepresented candidates in the software world. I'm excited to see them continue to build on that and I hope the K1-Zapproved partnership is an inspiration to other founders and executives from underrepresented groups to create lasting change," continued Monica Enand.
The Zapproved investment builds upon K1's success in building category-leading software companies, with more than 50 platform investments and over 150 add-on acquisitions and several successful exits, most recently the sale of TeamDynamix to Level Equity in December 2022. K1 recently announced two take-private transactions for ELMO Software (ASX:ELO), a leading HR software platform, and Attraqt (LON:ATQT), a leading online merchandizing and ecommerce software platform.
About K1
K1 is a global investment firm that builds category-leading enterprise software companies. K1 partners with strong management teams of high-growth technology businesses to help them achieve successful outcomes. With over 140 professionals, K1 and its operating affiliate, K1 Operations LLC, change industry landscapes with operationally focused growth strategies designed to rapidly scale portfolio companies. Since inception of the firm, K1 has partnered with over 60 platform enterprise software companies and over 150 add-on acquisitions including industry leaders such as accessiBe, Atera, Checkmarx, Complysci, ControlUp, Emburse, Employ, Granicus, HR Acuity, IronScales, Onit, RethinkFirst, Reveal-Brainspace, RFPIO, simPRO, Smarsh, Technomile, XTM International and Zapproved. For more information, visit k1im.com and follow on LinkedIn.
About Zapproved
Founded in 2008, Zapproved builds easy-to-use ediscovery software designed to help corporate legal teams save time, lower costs, and defensibly reduce risk. Backed by ironclad security and unrivaled customer support, Zapproved has an unwavering commitment to keeping our 350+ corporate customers ridiculously successful.