The Kips Bay apartment building in Manhattan is under fire in a new wrongful death lawsuit over a freak elevator accident.
---
A wrongful death lawsuit was recently filed by the family of Samual Waisbren, a Manhattan man. The suit was filed against the luxury Kips Bay apartment building where Waisbren died during a freak elevator accident.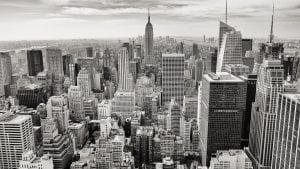 According to the lawsuit, which was filed in the Manhattan Supreme Court, the family called for the "building owners, its management and the elevator company to preserve and maintain all videos, maintenance and service records, inspection records and other documents related to Waisbren's Aug. 22 death."
What happened, though? What kind of freak accident occurred? Well, according to court documents, Waisbren ended up "pinned between the elevator and the shaft wall while exiting into the lobby of the 23-story Kips Bay apartment building." Before becoming stuck, he was riding the elevator with six other people who all walked off the elevator without incident. However, as Waisbren walked off, the elevator "suddenly plummeted and killed him."
As a result of the incident, Waisbren's uncle and father hired a law firm to help investigate the incident and to "prosecute a claim for the wrongful death and personal injuries sustained by Sam." Additionally, the family is also looking for "certain information so that the parties can be identified to aid in the framing of a complaint in an action to be commenced for the death of Sam Waisbren."
During an investigation conducted by both the city Department of Investigation and the Department of Buildings, it was discovered the "elevator was last inspected by the city this past March, while a maintenance company did its own check of the elevator earlier in August." It's important to note that an elevator in the building adjacent to the one Waisbren died in "failed a May inspection which found that a mechanism that prevents it from opening between floors was defective." The issue with that particular elevator was quickly fixed, though the building's management has yet to pay the fees associated with the repair.
It's also worth noting that, before his untimely death, Waisbren had complained about the building's elevator problems to his family. His father, Charles Waisbren, said, "my feeling about New York is you pay a bazillion dollars for rent, the least they could do is provide safety…It's hard to see how you can go on living when such a big thing is taken from you."
Sources:
Family of Manhattan man killed by malfunctioning elevator plans wrongful death lawsuit, asks for details on maintenance and inspection
Family of man killed in Manhattan elevator accident files lawsuit against lift company, building owners