Angels' baseball player Tyler Skaggs died from a fatal overdose of opioids and alcohol, report reveals.
---
27-year-old Tyler Skaggs, a Major League Baseball (MLB) player for the Los Angeles Angels had a mixture of fentanyl and oxycodone, along with alcohol, in his system at the time of his death, according to a Tarrant County, Texas medical examiner's autopsy report that was recently released.  Skagg's passed away nearly two months ago.  Skaggs died July 1 in his hotel room in Southlake, Texas.
The coroner's office listed Skaggs' cause of death as "mixed ethanol, fentanyl and oxycodone intoxication with terminal aspiration of gastric contents," which means the baseball player choked on his own vomit while the drugs were in his system.  The autopsy showed 38 nanograms per milliliter of oxycodone and a blood-alcohol level of 0.122%.  Skaggs' family revealed that an unnamed Angels employee was tied to an ongoing investigation by the Southlake Police Department.  MLB responded that it was unaware of such an investigation but would launch its own.
Angels general manager Billy Eppler said, "I can just say that we were saddened by that report and completely heartbroken…Everyone's searching for facts, and everyone within the organization wants facts, which is why we are actively cooperating with an investigation."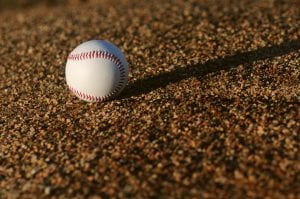 A statement from Skaggs' family reads: "We are heartbroken to learn that the passing of our beloved Tyler was the result of a combination of dangerous drugs and alcohol.  That is completely out of character for someone who worked so hard to become a Major League baseball player and had a very promising future in the game he loved so much…We are grateful for the work of the detectives in the Southlake Police Department and their ongoing investigation into the circumstances surrounding Tyler's death.  We were shocked to learn that it may involve an employee of the Los Angeles Angels.  We will not rest until we learn the truth about how Tyler came into possession of these narcotics, including who supplied them.  To that end, we have hired attorney Rusty Hardin to assist us."
Angels manager Brad Ausmus said, "We still lost a teammate, lost a friend, and we miss him."
Fentanyl and oxycodone are prohibited substances under MLB's Joint Drug Prevention and Treatment Program, but players are only tested for these substances if there is reasonable cause to do so.
Skaggs was a first-round pick by the Angels in 2009.  He was traded to the Arizona Diamondbacks in 2010 and found his way back in December 2013.  Angels' general manager Billy Eppler said, "We miss Tyler every day.  That clubhouse misses him every day.  We miss him in our lives, and we pray for him, and we pray for his family, every day.  We pray for our own healing every day, as well. Nothing that we learned today changes those feelings.  Not one bit.  But this is like a shot to our core, and it brings back a lot of pain from that tragic day."
The Angels released the following statement: "Tyler was and always will be a beloved member of the Angels Family and we are deeply saddened to learn what caused this tragic death.  Angels Baseball has provided our full cooperation and assistance to the Southlake Police as they conduct their investigation."
Sources:
Tyler Skaggs another casualty of America's opioid epidemic