Purdue is hoping for an addiction solution that will allow it to take care all of the lawsuits against it.
---
Purdue Pharma is in the midst of attempting to resolve lawsuits over the nation's opioid crisis, negotiating the best settlement solution formula, dividing up the money among state and local governments across the United States, which would take into account various factors, including the number of people who misuse opioids and the number of overdose deaths.  Using a formula would eliminate uncertainty to a great extent and any arguments regarding what the money should be allocated.
However, not everyone is on board with applying a generic solution.  Some plaintiffs have said they want direct control over the money to ensure it is being used to effectively curtail the crisis by being allocated to programs designed to prevent and treat opioid addiction, including mental health services and law enforcement.
"No one is going to be happy after this," Adam J. Levitin, a Georgetown Law School professor, ventured to guess. "People are going to be mad that the Sacklers aren't going to jail, that they will have money left."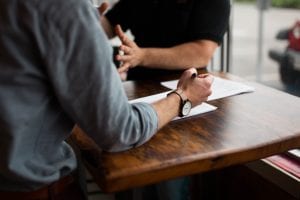 There is a proposed $10- to $12-billion settlement with Purdue Pharma in the works that has sparked these discussions, which are being had as part of the consolidated litigation being led by Judge Dan Polster in Cleveland.  Purdue wants any settlement ultimately agreed upon to apply to all claims against it, meaning it would cover nearly 2,000 lawsuits.
A plan currently being considered would involve Purdue Pharma filing for bankruptcy and, thus, becoming a "public benefit trust corporation," with all profits from drug sales going to the plaintiffs.  Purdue would manufacturer millions of doses of anti-addiction medication and overdose antidotes for the public free of charge as well as offer hundreds of millions of dollars in cash and insurance policies.
Government health officials have estimated the economic toll of the opioid epidemic to be more than $78 billion per year, according to a 2016 estimate by the U.S. Centers for Disease Control and Prevention.  This includes addiction treatment, legal costs, lost economic productivity, and medical costs, among other factors.
"The amount of money that's being offered in this settlement doesn't even scratch the surface for what's needed," said Ryan Hampton, founder the nonprofit The Voices Project. "This settlement deal is a complete slap in the face.  We want to see Purdue have their day in court.  We know more money will come if this case goes to trial."
Purdue Pharma called all of the discussions and negotiations over how exactly the settlement money should be allocated and the proposal to continue litigating "wasteful" and believes "a far-reaching settlement is the best solution."  It said it sees "little benefit" in spending more time trying to come up with an alternative solution.
The company released a statement, saying, "Purdue Pharma believes a settlement that benefits the American public now is a far better path than years of wasteful litigation and appeals.  While the company is prepared to defend itself vigorously in the opioid litigation, Purdue has made clear that it prefers a constructive global resolution.  We are actively working with state attorneys general and other plaintiffs on solutions that have the potential to save tens of thousands of lives and deliver billions of dollars to the communities affected by the opioid abuse crisis."
Sources:
Opioid settlement would divide money based on local impact
Sacklers could hold on to most of personal fortune in proposed Purdue settlement