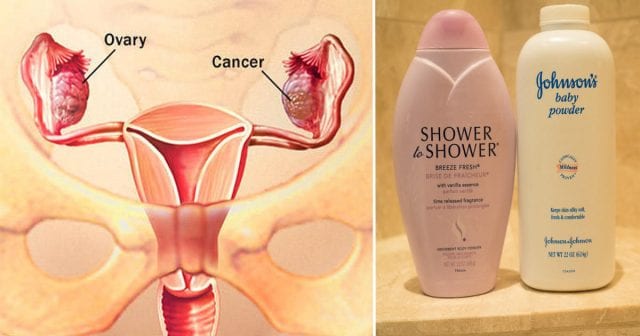 Yesterday, a jury in Los Angeles handed down a verdict for the plaintiff in a suit against Johnson & Johnson (J&J) over the company's talcum powder and its connection to the plaintiff's ovarian cancer. The $417M verdict ($70M compensatory damages and $347M punitive damages) is the largest award in this type of suit thus far.
Plaintiff, 63-year-old Eva Echeverria, was diagnosed with ovarian cancer ten years ago. Sadly, her prognosis is not good: her cancer is terminal. Her lawsuit claimed that she began using baby powder at age 11, continued its daily use until 2016, and received her diagnosis in 2007. Mrs. Echeverria's suit further claimed that her ovarian cancer was the "proximate result of the unreasonably dangerous and defective nature of talcum powder." She alleged that J&J covered up knowledge of the potential risks.
Mark Robinson, Mrs. Echeverria's lawyer, said, "Mrs. Echeverria is dying from this ovarian cancer and she said to me all she wanted to do was to help the other women throughout the whole country who have ovarian cancer for using Johnson & Johnson for 20 and 30 years. She really didn't want sympathy. She just wanted to get a message out to help these other women."
A $417M dollar verdict sends quite a message, too.
J&J has experienced some other large ticket losses in talc suits. Specifically, four of five cases tried to conclusion in Missouri with verdicts ($72M, $70.1M, and $55M in the three largest). The company still faces over 1,000 suits.
Carol Goodrich, a J&J spokesperson, issued a statement following Mrs. Echeverria's verdict. "We will appeal today's verdict because we are guided by the science." She expressed J&J's sympathy for women with ovarian cancer, but stood behind the research that says baby powder is safe. It appears that nothing was said about the research that does support a link between baby powder and ovarian cancer.
Despite some other large verdicts, and some much smaller ones, there doesn't seem to be much agreement in the scientific community as to the talc-ovarian cancer connection. In fact, current research seems to contradict itself on the issue. Certain studies show a link between the two, while others say no such link exists. Narrower studies, focusing on the talc found in birth control (condoms and diaphragms) also state that no link exists.
This is precisely why we have trials. There is a clear question as to whether talc does or does not have a potential causal link to ovarian cancer. When researchers cannot agree, further study is needed. However, plaintiffs like Mrs. Echeverria, are experiencing problems now. Science may take years to make a final determination. In the meantime, other women continue to use talc for feminine hygiene, thus potentially increasing their risk for developing ovarian cancer.
Until science can definitively answer this question, it is an issue for juries, such as the one in LA and those in St. Louis, to decide. If, as a result of these suits, warnings are put on talc products, then women will be able to make better decisions as to the risk involved in using those products.
If you've ever looked at a baby powder bottle, you no doubt have seen some warnings about the potential risks of inhaling the powder. One, in particular, is an image of a baby's face with an "X" over the baby's mouth and nose, along with a warning to "avoid inhalation, which can cause breathing problems."
The American Pediatric Association recommends against using baby powder for this very reason. Other experts agree.
"Jennifer Lowry, a pediatrician and the chair of the American Academy of Pediatrics' Council on Environmental Health Executive Committee and a member of the Children's Health Protection Advisory Committee for the Environmental Protection Agency, agrees. In a blog post for BabyCenter.com, Dr. Lowry wrote, 'I recommend against it [baby powder] because of the risk of respiratory problems. The American Academy of Pediatrics points out that baby powder can cause breathing trouble and serious lung damage for babies if they inhale the particles. (And it's hard to keep powder out of the air when you're using it.)'"
Yet the J&J's talc product line hasn't gone under. It's doubtful it would if there were a warning about the potential risk of ovarian cancer. Yes, some may stop buying it; others will approach with caution, but still others will ignore the warning, opting instead for the convenience of the product.
However, the warning would give people the opportunity to make an informed decision, which is something J&J would prefer people not do given that it has allegedly known of the potential risk for decades.
Sources:
Join the Discussion