The town of Jackson is at the center of a religious and racial discrimination lawsuit filed by Agudath Israel.
---
Agudath Israel, an Orthodox Jewish advocacy group, recently filed a lawsuit against the town of Jackson over allegations that township officials "have been religiously and racially discriminatory." How so? Well, according to the lawsuit, township officials "passed ordinances banning school and dormitory construction as a way to single out Orthodox Jewish development, a violation of the federal Religious Land Use and Institutionalized Persons Act, which protects religious groups from overly burdensome land use regulations."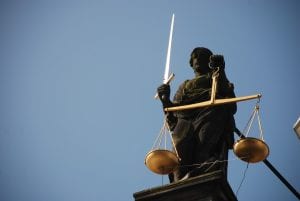 This isn't the first time the advocacy group has sued, though. In fact, the organization sued more than a year ago. At that time, Agudath Israel state director Avi Schnall was hoping a settlement would come quick. However, nearly 18 months later, Schnall said:
"A year ago, I would have told you we'd be able to get a settlement. Today, I just don't know. I wish we would settle. I don't want to go to court. But we have to move ahead because we're being taken advantage of."
The advocacy group decided to file its most recent lawsuit in the hopes of keeping the ball rolling towards a settlement. Schnall did note, however, that the original suit resulted in an agreement that "called for the township to adopt two ordinances in January 2019…included mandates on size and acreage for yeshivas." Schnall added, "They were things to ensure the quality of life in Jackson wouldn't be disturbed, and that the fears of people would be addressed."
Despite the two agreed upon ordinances, the recent suit alleges the ordinances "never appeared on an agenda." Instead, the town of Jackson decided to hire attorney Marci Hamilton as special counsel. Hamilton has a history of representing municipalities regarding religious land use cases.
The sudden mover took Schnall and others in his community by surprise. He became was even more surprised to learn that an email from Mayor Michael Reina was published in the Lakewood Scoop regarding the negotiations with Agudath Israel. In the email, Reina said, "Game on, gloves off and representing all our residents is the direction moving forward."
The recent lawsuit mentions the email and argues that it's proof the township never intended to settle in the first place. "We were hurt," Schnall said. "I thought we had a trust built up amongst us. We're moving ahead with the litigation. The ball is in the township's court if they want to get back to the negotiating table. They know exactly where we stand…They can come back at any time."
Sources:
Jackson 'outrageously targeted' Orthodox Jews, lawsuit claims
Town facing discrimination lawsuit from Orthodox Jewish population is destroying documents, group alleges