Months before killing Justine Ruszczyk, Mohamed Noor allegedly pointed his gun at a motorist for no reason.
---
A lawsuit is accusing former Minneapolis police officer Mohamed Noor—convicted last month of killing an Australian national who'd called 911 to report a possible rape—of violating a man's civil rights during a routine traffic stop.
MPRNews.com reports that the suit, filed in federal court, recalls an encounter with Noor in May of 2017.
Mohamed Noor, along with Officer Justin Schmidt, pulled motorist Brian Oman over for an alleged traffic violation. Immediately afterward, says the lawsuit, both cops pulled their guns out, pointing them at Oman's head and torso for a solid half-minute.
"Mr. Oman did not engage in any conduct or behavior during the incident justifying the defendant officers' use/drawing/pointing of their firearms," states the suit.
And Oman claims that Minneapolis should've recalled Noor from its police force. The complaint, notes MPRNews.com, alleges the city "knew that defendant Noor presented a substantial safety risk to the general public."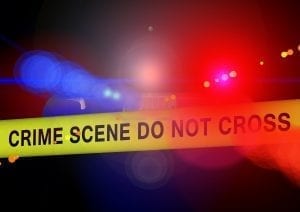 The suit cites a 2015 psychological evaluation that termed Noor "likely asocial and socially introverted"—an observation which, at least on the service, doesn't suggest he was unfit for duty. Rather, the evaluation seemed to suggest that such traits aren't common among police officers.
However, other evaluations suggested that Noor was, at the very least, a competent officer.
"Mohamed typically makes accurate assessments of the urgency-level involved when a decision is required," Noor's supervisor wrote in a 2016 evaluation. "He generally makes timely decisions when speed is essential. He demonstrates a willingness to make quick decisions, even when there is little time to consult with others."
But two months after pulling over Oman, Noor shot and killed Justine Ruszczyk, an Australian national.
Ruszczyk, notes ABC News, called 911 in July 2017—she'd heard noises in an alleyway outside her house, and couldn't tell if they stemmed from a consensual sexual encounter or a possible rape. A transcript of her call shows that Ruszczyk believed she may have heard a woman yell "help."
When police arrived, Ruszczyk stepped outside in her pajamas to give them more information. But Noor purportedly panicked—his partner said Ruszczyk "came up out of nowhere"–shooting and killing her.
During Noor's trial, prosecutors used Oman's stop to evidence the officer's instability.
MPRNews.com adds that the lawsuit is the third involving Noor. Earlier this month, Minneapolis settled with Ruszczyk's family for $20 million.
Another woman's lawsuit claims that, in 2017, Noor violated her civil rights by forcibly removing her from her home to be taken to a hospital for a mental health violation. That suit, says MPR, has yet to be settled.
Despite its payout to Ruszczyk's family, Minneapolis says it is "reviewing and will be defending against" Oman's complaint.
Sources
Justine Damond Ruszczyk's 911 calls, police bodycam footage released after Mohamed Noor trial
Lawsuit filed against Noor, city of Minneapolis claims officers drew guns during traffic stop
Lawsuit: Mohamed Noor wrongfully pointed gun at driver during 2017 traffic stop