The state of Maine is coughing up $500,000 to settle a lawsuit alleging a man was mistreated at a juvenile correctional facility back in the 1990s.
---
Earlier this week, the state of Maine agreed to pay a Standish man $500,000 to end a lawsuit that alleged he was mistreated back in the 1990s at the state's Long Creek Youth Development Center. The suit was originally filed by Matthew Keene in 2017 and named 30 different defendants, such as the Department of Corrections and over a dozen individuals. According to his allegations, he was "subjected to long, unwarranted periods of isolation…and was kept in restraints without proper cause, inflicting lasting mental damage" during his time at the juvenile correctional facility.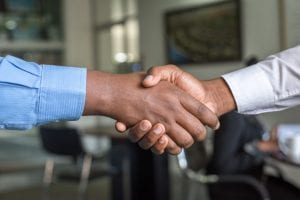 This isn't the first time the Long Creek Youth Development Center has been in the news, though? Lately, it's been the target of advocates calling for reform of closure of the facility because they claim a "disproportionate number of mentally ill children are being held in a facility that is not designed to address their needs, and in some cases, their incarceration exacerbates mental health problems." Additionally, in 2018 the facility was at the center of another lawsuit filed on behalf of a 13-year-old boy who alleged he was "physically mistreated and injured by guards, who knocked out his two front teeth in a confrontation."
According to the recent suit filed by Keene, he was an inmate at the facility, formerly known as the Maine Youth Center, from 1995 to 1999. During his time there, members of the Department of Corrections "routinely placed him in isolation for long periods, where he was held in a 6-by-8-foot cell for 23 to 24 hours per day, sometimes for up to 72 hours without access to exercise or educational opportunities." Additionally, he claims he was frequently subjected to the use of "physical restraints in situations that did not meet the statutory limitations and requirements for their use."
Prior to his time at the facility, he had been diagnosed with a variety of mental health conditions, including depression, anxiety, and PTSD. Because of this, his suit argues the use of "isolation and restraints exacerbated his condition."
To make matters worse, the suit argues the staff at the Maine Youth Center denied him the "right to mental health treatment and consistently punished him instead of providing rehabilitative services, which exacerbated his mental illness."
When commenting on the lawsuit, Peter Clifford of Kennebunk said, "my client has been under a severe disability caused by the abuse that he suffered." Kennebunk is Keene's attorney.
Fortunately for Keene, a settlement was reached and the case was dismissed on June 6. As part of the settlement agreement, no one had to admit fault and the state was permitted to deny liability.
Sources:
State pays $500,000 to settle lawsuit alleging abuse at juvenile facility
Corrections commissioner to convene group to consider fate of Long Creek