However, the lawsuit has garnered criticism from the left for its suspicious motives.
---
A recently-filed lawsuit accuses Detroit of enabling elections fraud by maintaining outdated voter lists, which name thousands of city residents who are no longer alive.,
But, as The Detroit Free Press reports, the lawsuit doesn't allege that voter fraud has ever occurred in the city. Neither, for that matter, does it claim that anyone's tried to cast a ballot in a dead man's name.
According to the Free Press, the suit further cites the 2016 presidential election. However, it raises no issues of actual, verified fraud, focusing instead on the poor state of Detroit's voter lists. The complaint notes that the registry is rife with clerical errors and obvious mistakes—one Detroit-area voter's birthday is recorded as 1823, over a decade before Michigan attained statehood.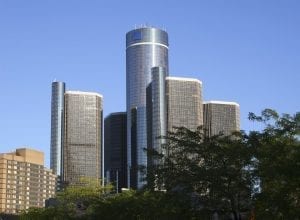 "We're just pointing out the incompetence that led tot his ridiculous situation," said Michigan Republican Party Chair Laura Cox, who supports the suit. "We are calling for [Detroit City Clerk] Janice Winfrey to be removed from the Election Modernization Advisory Committee."
The committee was formed after the last election to redraw voter districts in Michigan, ostensibly to curb gerrymandering.
Despite the lack of wrongdoing, motivation may not be hard to find. The suit was filed by an Indianapolis group called the Public Interest Legal Foundation. Supposedly non-partisan, the Free Press claims the organization is known for "championing conservative causes."
This lawsuit, then, isn't far off from what the Public Interest Legal Foundation has done before—filing suits geared toward ensuring elections integrity, which occasionally risk scrubbing eligible voters off the record.
"The city government's nonchalant attitude toward addressing evidence of dead and duplicate registrations exposes yet another vulnerability in our voting systems as our nation works to improve election security before November 2020," said the group's president, Christian Adams, who also sits on Donald Trump's election committee.
"Making a federal case out of this was necessary, and I hope we can achieve a resolution before the polls open," he added.
However, Adams' motives haven't gone unquestioned. Liberal policy-makers and Democratic Party officials have criticized the suit, specifically for its inability to show Detroit's actually enabled fraud.
Christy Jenson, the Michigan Democratic Party Executive Director, suggested the Public Interest Legal Foundation is trying to sabotage troubled communities.
"This lawsuit is about making a clickbait headline," Jenson said. "To make voters have less confidence in what is happening in their communities, their clerk's office. And it really is a direct attack on people of color."
Jenson tried to bolster the latter point by asking FOX2Detroit why an Indianapolis-based organization is filing elections lawsuits in predominately non-white, liberal cities outside of its own state.
"They try to purge the rolls where there are many people of color that vote," Jenson said.
Sources
Detroit has 2,500 dead people registered to vote lawsuit claims
Lawsuit: Detroit has thousands of dead people on voter lists