The lawsuit notes that poorer students and minority students tend not to fare as well on standardized tests as their wealthier peers.
---
A coalition of students, activists and predominately minority school districts are suing the University of California to prevent its continued use of the SAT and ACT as admissions requirements.
This isn't the first lawsuit targeting the tests, and it won't likely be the last. Here, again, the plaintiffs claim that standardized tests provide no practical information on a student's ability to succeed in college-level courses. Instead, they claim the SAT and ACT are discriminatory tools which disfavor minority students.
According to National Public Radio, the lawsuit further states that the tests' biases and alleged failure to measure aptitude render their use unconstitutional.
"The evidence that we're basing the lawsuit on is not in dispute," said Public Counsel attorney Mark Rosenbaum. "What the SAT and ACT are doing are exacerbating inequities in the public school system and keep out deserving students every admissions cycle."
Public Counsel, says NPR, filed the suit in California Superior Court on behalf of students and a collection of advocacy groups.
While the lawsuit may seem radical, its ideas aren't—academics have debated the continued use of standardized tests in admissions for decades. Tests like the SAT and ACT may favor students from advantageous socio-economic backgrounds. For instance, a student with wealthy parents—or who happens to attend a wealthy district—likely has access to exam-specific tutoring resources.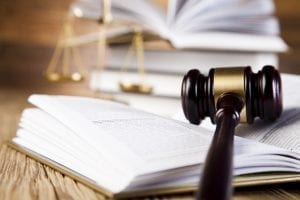 NPR notes that Carol Christ, chancellor of U.C. Berkeley, voiced limited support for the suit's end-game.
"I'm very much in favor of doing away with the SAT or ACT as a requirement for application to the University of California," Christ said. However, neither she nor a U.C. spokesperson contacted by NPR would offer further comment.
However, NPR adds that the university system and the litigation are attempting to tackle the same problem through very different means. While the University of California may view admissions as a matter of institutional policy, the suit alleges constitutional violations and racial prejudice.
"This policy illegally discriminates against applicants on the basis of race and wealth, and thereby denies them equal protection under the California Constitution," the suit states.
Other schools across the country have experimented with alternate admissions processes which remove or de-emphasize the weight standardized test scores give to each application. The University of Chicago, for instance, saw an uptick in low-income and first-generation students after revoking its own requirement.
Of course, it's important to note that nobody is suggesting admissions requirements be removed altogether—rather, the suit suggests that academic performance, apparent in grades, better predicts how a student will fare in college than the SAT or ACT.
Bob Schaeffer, director of the National Center for Fair and Open Testing, told NPR that any decision made by the University of California—America's largest public university system—could have wide-ranging effects.
"If the University of California were to go ahead and drop the testing requirements, it would have profound and widespread effects in the college admissions arena," Schaeffer said. "If University of California can go test-optional, pretty much any school could."
Sources
Lawsuit Claims SAT And ACT Are Illegal In California Admissions
University of California Is Sued Over Use of SAT and ACT in Admissions