The lawsuit alleges that a California-based attorney secured more than $10 million in fraudulent loans to fund a high-profile and lavish lifestyle in Las Vegas.
---
A British Virgin Islands-based law firm has filed a legal claim against one of its own attorneys, claiming that she used company money to spend months living the high life in Las Vegas.
According to FOX News, LDR International claims that its former employee, Sara Jacqueline King, received millions of dollars in loan money between January 2022 and October of the same year—money that was, on paper, supposed to be forwarded to third-party borrowers.
However, the lawsuit alleges that all of the borrowers were fictious.
"The purported loans from King Lending to the third-party borrowers were purportedly secured by various forms of collateral, including but not limited to luxury automobiles, boats, yachts, jewelry, watches, precious metal coins, and the earnings from guaranteed professional sports contracts," the lawsuit claims.
King, writes FOX News, allegedly used the money to "move into the Wynn Las Vegas resort," where she lived for six months, purportedly gambling around the clock.
Attorneys for LDR International say that King's ex-husband, Kamran Pahlavi, "has substantiated" the firm's claims.
The lawsuit includes photographs of King with high-profile athletes, including Tom Brody and Aaron Rogers.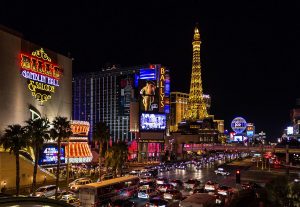 The images, says LDR International, were "part of an effort by King to increase Plaintiff's trust and confidence in King in terms of her connections, lifestyle, and connections to high-profile athletes as part of her fraud and scheme."
"They show the lavish lifestyle she was living, jewelry, cars, and the image she was trying to portray, as well as being a successful California licensed attorney," the lawsuit states.
"Moreover," LDR claims, "King has recently provided evidence [that] she only has $11.98 to her name."
Somewhat interestingly, LDR International also submitted documents indicating that King was continuing to ask the company for more loans, presumably to "make back the money she has stolen."
King's ex-husband, Kamran Pahlavi, told The Daily Beast that he—along with many of King's friends and acquaintances—bought into the attorney's alleged lies.
"Everyone she met instantly fell in love with her," Pahlavi said. "She had this kind of personality."
"Everything seemed just perfect," Pahlavi said, adding that King had plans to obtain a Nevada lending license. "[King] was meeting great people every day and had a wonderful lifestyle at the Wynn."
However, Pahlavi and his friends eventually noticed discrepancies—in one incident, Pahlavi and his friend noticed that a bank logo on one of the statements King sent them was missing.
Upon closer inspection, Pahlavi also found that many purported bank documents included typos and other obvious errors.
The Daily Beast reports that, aside from LDR International and King's own ex-husband, other parties have come forward with similar allegations of fraud. King Family Lending, for instance, filed a claim in Orange County Superior Court alleging that the attorney borrowed $125,000 that was never repaid.
Sources
LA attorney blew $10.2M in company funds for 6-month Vegas gambling, partying binge: lawsuit
Los Angeles lawyer sued by firm for blowing $10.2M on gambling, partying in Las Vegas: lawsuit