Filing a wrongful death lawsuit comes with a number of benefits.
---
Losing a family member in a Tucson motorcycle accident can be a tragic experience. After this loss, you may be preoccupied with the grieving process. But what if your loved one's accident was caused by a negligent driver? Can you pursue justice in this situation? Should you go through the trouble of suing a negligent driver? Ultimately, each family member must make this decision for themselves. But there are a number of reasons to consider this course of action with the help of your lawyers. 
Fatal Motorcycle Accidents Are Common in Tucson
Unfortunately, motorcyclists frequently lose their lives in Tucson. In July of 2022, it was reported that a doctor riding a motorcycle had been killed in Tucson. According to police, a tow truck suddenly turned in front of the motorcyclist, giving him no time to react. Police made it clear that the tow truck's "failure to yield" was a "major contributing factor" in this accident. The doctor was wearing a helmet at the time of the crash, and he passed away from his wounds soon after first responders arrived.
In August of 2022, it was reported that another motorcyclist had lost their life after a collision with a Chevrolet Tahoe. Police reported that the Tahoe probably made a sudden left-hand turn into a shopping complex, leaving the following motorcyclist little time to react. Although this motorcyclist was transported to a nearby hospital, he succumbed to his wounds shortly after arriving. Police pointed out that the Tahoe driver was cited for failing to yield when making a left-hand turn, stressing once again that this was a "major contributing factor" in the deadly crash. 
In October of 2022, Tucson police announced that they were searching for two vehicles that apparently left the scene of a fatal motorcycle crash. These vehicles were apparently not involved in the crash, but the drivers probably witnessed it. Whoever collided with the motorcyclist did in fact flee the scene, leaving the victim dying in the road. In December of 2022, another motorcyclist suffered "life-threatening" injuries after a collision. Very little additional information was released, and the motorcyclists survival was never confirmed.
Should You File a Wrongful Death Lawsuit?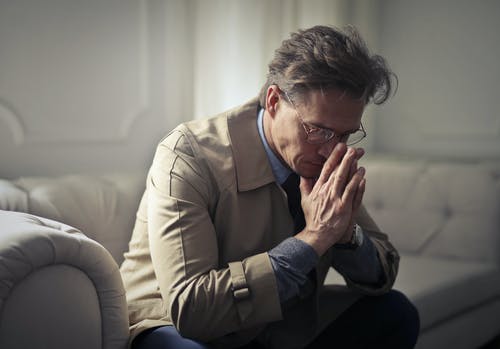 Filing a wrongful death lawsuit comes with a number of benefits. First of all, it can provide you with a sense of justice and closure that may allow you to move on with your life. Secondly, it can provide you with much-needed compensation for funeral expenses, missed future wages, unpaid medical expenses, emotional distress, and much more. 
Where Can I Find a Qualified Motorcycle Accident Lawyer in Tucson?
If you've been searching for Tucson motorcycle accident lawyers, there are many legal professionals who are willing to assist you. These Arizona motorcycle accident lawyers can assess your unique situation during a consultation and determine whether a lawsuit is worth your time and effort. From there, you can work with your motorcycle accident lawyers to hold negligent drivers accountable and recover a fair settlement for everything your family has been forced to endure. For best results, get in touch with accident lawyers as soon as possible. 
Sources:
https://www.kold.com/2022/07/13/motorcyclist-seriously-hurt-2-vehicle-crash-near-tucson-marketplace/
https://tucson.com/news/local/crime-and-courts/tucson-police-seek-information-about-fatal-motorcycle-crash/article_3bf63676-393f-11ed-a310-3b5c5b0f20f3.html
If you have further questions about this article or legal concerns call 800-672-3103.