An Arizona county has asked the U.S. Supreme Court to review whether it's liable in lawsuits over the illegal conduct of former Sheriff Joe Arpaio.
Arpaio, once billed as the toughest lawman in America, garnered controversy by housing local inmates in a 'tent city' and enforcing immigration law through illegal traffic stops.
The latter charge led to Arpaio's ouster and endless legal woes for local taxpayers.  Numerous lawsuits have since emerged against Arpaio and his former employer, Maricopa County.
According to The State, the county's appeal isn't geared toward recouping the millions of dollars it's already lost to victims of Arpaio's racial profiling.
Instead, says County Attorney Bill Montgomery, the goal is intended to 'correct' earlier decisions he believes were incorrect. Montgomery claims lawsuits aimed at Arpaio wound up targeting the wrong agencies.
Shifting the burden of focus, notes The State, could reduce some of the county's legal costs.
Taxpayers in Phoenix and its surrounding areas have already paid upwards of $90 million to compensate for Arpaio's misdeeds. His office's profiling regime continued even after he was explicitly ordered to stop by the courts.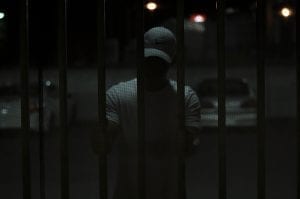 Arpaio was convicted last year for contempt of court, following from his refusal to abandon the program. A pardon from President Donald Trump spared Arpaio from the possibility of having to face any sort of penalty.
None of the settlements made over Arpaio's misconduct were funded by the sheriff himself.
Instead, the burden's fallen atop local taxpayers—a steep price to pay for what some officials say were practices outside their control.
The 9th Circuit Court of Appeals and other lower courts have already refuted Montgomery's argument, saying Maricopa County can be held liable for the misconduct of its long-time sheriff.
Richard Walker, an attorney representing the county in its appeal, said the 9th Circuit's ruling, if allowed to stand, will make taxpayers waste millions "to defend against virtually every case in which law enforcement misconduct Is alleged, despite having no effective control over the conduct at issue."
Arpaio himself insists that his case was misrepresented by the media. Arizona Central reports how, earlier in December, the former sheriff filed a series of defamation lawsuits against three news organizations.
Claiming that inaccurate coverage of his contempt proceedings may have hurt a planned bid for the U.S. Senate in 2020, Arpaio's asked for $300 million in compensation.
The suit claims that outlets such as CNN, The Huffington Post and Rolling Stone intentionally published erroneous and misleading information about Arpaio.
"I am not going to sit back and take that," said Arpaio.
Sources
Former Maricopa County Sheriff Joe Arpaio files $300 million defamation suit
Maricopa County appeals ruling in suit over Arpaio's patrols