Following over a year of litigation, a transgender inmate from Illinois is being allowed to transfer to a women's prison.
The Chicago Sun-Times reports that 27-year old prisoner Strawberry Hampton was recently moved to Logan Correctional Center, outside Lincoln, IL. The MacArthur Justice Center issued a statement Thursday announcing the transfer, which was later confirmed by the state Department of Corrections.
MacArthur, writes the Sun-Times, provided legal support to Hampton along with the Uptown People's Law Center.
Before being allowed to shift facilities, Hampton was incarcerated at Dixon Correctional Center—one of four prisons the woman claims to have faced serious abuse.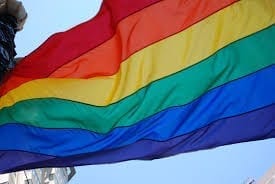 According to the Chicago Tribune's recollection of the lawsuit, Hampton described feeling like a "sex slave."
Sentenced to serve ten years for a residential burglary, Hampton said she's been repeatedly abused, raped and sexually assaulted.
Court documents perused by the Tribune claim that Hampton was subjected to humiliating searches and pointed questions about her anatomy. Hampton also says she was coerced into having phone sex with a prison administrator and 'forced to engage in sex acts with a cellmate for the entertainment of corrections employees.'
Along with purportedly being subjected to physical violence, Hampton says she was verbally demeaned and referred to as "it" and "he-she."
The Tribune reports that a federal judge's ruling last month offered some hope to Hampton. In a significant step for the Department of Corrections' treatment of LGBT inmates, the judge ordered prison staff undergo additional training on transgender issues.
While the statewide edict was issued in response to Hampton's suit, it didn't force corrections officials to send Hampton to a female prison.
The reprieve from all-male prisons is being celebrated by Hampton's team as a definite win, as well as a rare victory.
"We are thrilled," said Vanessa del Valle, an attorney with MacArthur. "Strawberry has waited a long time for this transfer. She has been battling for a year in court to have the [Illinois Department of Corrections] recognize her as a woman and protect her from the constant abuse and discrimination in men's prisons."
The Illinois DoC, in affirming the move, said it "carefully considered Hampton's housing placement before making the transfer."
Del Valle, while pleased, urged caution in considering the transfer as an unconditional win.
"Strawberry has fought every day to be free from sexual violence and to have the IDOC recognize that she is a woman," said del Valle. "This transfer, which occurred after a year of hard fought litigation and two emergency hearings, is a victory for her and a testament to her strength and courage. But IDOC has done nothing to remedy the systematic failures that created the persistent harm Strawberry has endured since she entered IDOC custody. The fight for Strawberry and for all trans-women in IDOC has only just begun."
Sources
Transgender inmate moved to Illinois women's prison after alleging years of abuse
Transgender inmate who alleged abuse has been moved to women's prison