Mississippi inmates will now have access to more books than ever.
The Idaho Statesman reports that Big House Books recently dropped a suit against the state. The non-profit organization had accused the Mississippi Department of Corrections of limiting inmates' access to free reading material.
In an effort to end the litigation, Mississippi rewrote its policy on what sorts of literature prisoners can receive in the mail and in person.
"Our problems with MDOC are over," said Shelby Parsons, board president of Big House Books. "The original issue was we were not able to get books to prisoners at two MDOC facilities and we are getting them there now."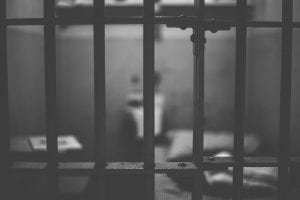 Big House Books, says the Statesman¸ launched its lawsuit in April after the South Mississippi Correctional Institution in Leakesville began returning books. Under its restrictive purview, inmates were only allowed to receive mailed-in religious reading. If inmates wanted anything else, they'd either have to buy new books outright or ask non-profits like Big House to donate them directly to the prison library.
Last week, Big House and the Mississippi DOC filed a notice saying they'd resolved their differences and wanted a judge to dismiss the suit.
Court papers, reports the Statesman, indicate that the two parties were able to work out their differences not long after the suit was first filed.
The Mississippi Department of Corrections has since amended its policy to allow religious and secular texts to be mailed directly to inmates. Furthermore, it's officially recognized Big House Books and other non-profits.
As part of the settlement, Big House is monitoring compliance.
MDOC Spokeswoman Grace Simmons said the agency's new policy is to allow publications from any recognized publisher, distributor or retailer to be mailed directly to inmates. Simmons said inmates could receive literature as mail-in donations or by way of personal purchase.
However, the Mississippi Department of Corrections is maintaining a lock-down on books purchased through auction websites like eBay and Amazon. Big House also claims to be having difficulty sending texts to county jails across the states. Among them is a detention facility in Hattiesburg, which is being sued by the Human Rights Defense Center for providing inmates with no reading material other than Bibles and Christian pamphlets.
"They're not accepting books at all," said Parsons.
But, says the Idaho Statesman, Big House is continuing to send out about 200 packages—in total, around 600 books—each month. Parsons claims that the group has mailed inmates more than 10,000 books since Big House was founded, less than three years ago.
"We are growing as more people find out about us," she said.
Sources
Group says Mississippi inmates can get more books, ends suit