The Mendham Golf and Tennis Club in New Jersey is under fire in a wrongful death lawsuit alleging it was responsible for an outbreak of hepatitis A that killed an elderly woman.
---
A wrongful death lawsuit was recently filed against the Mendham Golf and Tennis Club after Dorothy Del Guercio, an 82-year-old woman, died after dining at the country club that happened to be going through a hepatitis A outbreak. The suit was filed by Del Guercio's family. In it, the family alleges that Del Guercio ate at the country club with her husband, Ernest Del Guercio Sr. around June 22, 2019. Tragically, she died on August 20, 2019, after spending time in the hospital. According to health officials, the outbreak "sickened 27 people and was traced to an infected club employee who handled food in June."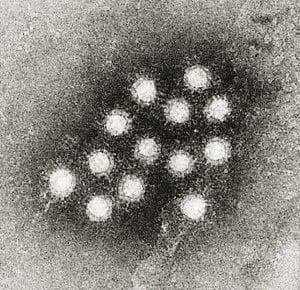 The suit states:
"As a proximate result of the negligence and recklessness of each of the defendants…Dorothy Del Guercio suffered severe, painful, and permanent injuries, including a prolonged and intense period of agony."
According to Del Guercio's husband and son, Ernest Del Guercio Jr., the private country club is responsible for the elderly woman's death because it "failed to properly prepare, store and handle food, supervise employees and follow sanitary procedures in the kitchen." The family also argues in the suit that the country club was aware of the "employee's infection but provided no adequate warning to members about their potential exposure." As a result, the family is seeking punitive and compensatory damages.
Why was the infected employee allowed to work around food in the first place if the country club knew of his illness? Well, the employee's diagnosis was first reported to state officials and Morris County back on July 2. However, that's after Del Guercio and her husband dined at the country club. Then, on July 25, officials with the county health department "inspected the club's food operations and found compliance with hand hygiene and glove use." Nevertheless, the health officials "gave the club's staff further instructions on food handling, storage, and employee hygiene and asked that restroom facilities, doorknobs and common surfaces be cleaned more frequently." Employees working at the country club also had to attend a class on safe food handling procedures on August 6 that emphasized the importance of handwashing.
Hepatitis A is a serious infection that is often found in an infected person's stool. The bacteria is spread via fecal matter, especially when an infected person fails to properly wash their hands after using the bathroom. Once infected, the virus may cause a "highly contagious liver infection and can lead to liver failure."
Sources:
Wrongful death suit filed against Mendham country club after hepatitis A outbreak
Mendham golf club being sued for combined $9 million after hepatitis A outbreak