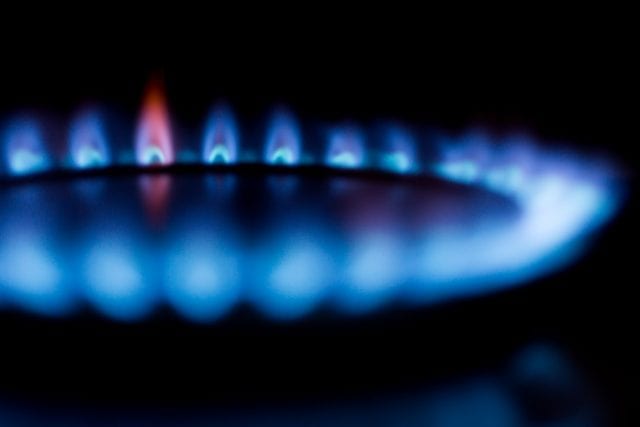 When you think of the Environmental Protection Agency's purpose, what comes to mind? Do you, perhaps, expect it to be an agency that works to protect the environment? When the EPA is subverted into protecting polluting industries from having to comply with environmental rules, something has gone horribly awry. However, that Bizarro World scenario seems to be the EPA's agenda in Trump's America. For example, consider the EPA's stand on an Obama-era methane rule that was due to go into effect in June, but may instead be facing a backdoor, unofficial repeal.
Earlier this month, the United States Court of Appeals for the District of Columbia Circuit decided 2-to-1 to deny the EPA's request to postpone the methane rule for three months, with an eye towards delaying it for two years or repealing it entirely. But now, the Justice Department succeeded in once again delaying the order while the EPA prepares to appeal the ruling. Keep in mind that the EPA itself once considered these to be "commonsense standards" that would protect the public health and reduce harmful pollution, but that was back when the EPA's mission was more in line with its name.
What was the methane rule supposed to accomplish?
The rule in question would require new and renovated oil and gas operations in the United States to cut their methane emissions by finding and plugging their leaks. Since these businesses make their money by selling natural gas and other hydrocarbons, this regulation is a bit like requiring retail stores to find and stop shoplifters. Not only would the companies be capturing an economically valuable product that they could use or sell, but it would also reduce or delay the future impact that these emissions would have on climate change. Since methane is a much more potent greenhouse gas than carbon dioxide, at least in the short term, the expected reduction of industry emissions by 40-45% over 2012 levels by 2025 would have an important impact on our quality of life.
Among the horde of concerned stakeholders showing up to comment on the methane rule, however, were the usual cadre of industry representatives and lobbyists who came to wail about how they couldn't possibly afford to comply. Howard Feldman, representing the American Petroleum Institute, said that the 2016 EPA had failed to consider just how much it would cost for the industry to plug its leaky pipelines at a time when energy prices were so low, implying that having to do so would mean charging more for their products.
Cry me an oil-fouled river leading to a flooded coastline, American Petroleum Institute.
Let us please be real. No matter what happens, there's a cost involved and the only thing that differs is who gets stuck paying it. If the oil and gas industry follows the methane rule and pays to clean up its messy leaks and recapture greenhouse gases that would otherwise escape, they may well pass the costs along to the customer. In this case, the people using the products would be paying more of the full cost of its production, and if they don't like that option, they are welcome to seek alternative solutions to meet their energy needs, choose to use less energy overall, or hopefully both.
However, if the industry ducks responsibility for paying, that doesn't mean the cost goes away. It is merely pushed onto the public, whether or not they choose to patronize purveyors of petroleum. We'll pay for it in lost productivity, in flooded coastal areas, in wacky weather. We'll pay in desertification, in severe storms, and we'll foist the cost onto people who aren't even born yet. And other than trying to vote the bums who did this out of office, we won't have any choice over whether or not we want to pay these costs.
That's a subsidy that the oil and gas industry doesn't deserve at all.
Sources:
Join the Discussion