The Michigan State Department of Corrections will pay $1.25 million to settle a wrongful death suit after a former prisoner died.
---
The Michigan State Department of Corrections, along with its healthcare contractor, recently agreed to pay $1.25 million to settle a lawsuit filed by the son of a former prisoner who died at Women's Huron Valley Correctional Facility after being severely dehydrated and neglected. According to the allegations in the suit, the prisoner, Darlene Martin, got dehydrated after officials at the prison turned the water off in her cell.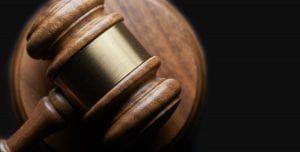 The settlement is expected to be paid to Martin's family and is one of many legal payouts the state prison system has forked over this year over alleged wrongdoing. But happened to Martin, exactly? Why was the water shut off in her cell? For starters, Martin was booked in prison in December 2013 for retail fraud at the age of 66. During her time at the prison, officials at the prison had turned the water off to Martin's cell "as a punishment for allowing toilet water to spill on her blanket," according to court records. In June 2014 she was transferred to segregation where her mental health allegedly began to deteriorate. That same month, she was taken to a nearby hospital when she was found "saturated with filth and her feet were significantly pruned from standing in her own sewage, urine and excrement," according to a 2018 statement written by U.S. District Judge David Lawson when denying a motion from Corizon Health to dismiss the lawsuit. Before being rushed to the hospital, the prison staff was aware that Martin needed urgent medical treatment for a while, but instead opted for injecting her with sedatives "without checking her vital signs."
Upon arriving at the hospital, doctors diagnosed Martin with "respiratory failure, severe dehydration, liver failure, and renal failure." As a result, she "suffered severe brain damage and related complications that required 24-hour care." She passed away in October 2017 after being paroled in April 2016.
As part of the settlement, the Corrections Department will pay $550,000 while many other defendants, including Corizon, will pay $700,000. Corizon "holds a five-year, $715.7 million prison health contract with the state."
Of the settlement funds, Martin's son, Robert, will receive about $700,000 while her two sisters will receive $20,000.
This isn't the first time the Michigan Department of Corrections has forked over a sizeable settlement this year. In fact, just last month a Genesee County jury awarded $11.4 million to "two black prison workers in a case alleging racial discrimination and retaliation" after a jury determined Lisa Griffey, a probation officer, experienced discrimination due to her race. Additionally, the jury found her husband, Cedric, was also "retaliated against until he was forced to resign because he and his wife complained about the harassment."
Sources:
Lawsuit settled for $1.25 million in death of prisoner whose water was shut off
Family gets $1.25M in lawsuit over water shut off that left prisoner unconscious