Mississippi Files Lawsuit Against Three Drug Companies to Address Crisis
---
Mississippi is the next state in line to file a lawsuit against three opioid distributors, claiming the drug companies failed to prevent the diversion of those drugs into the state and contributed to the opioid crisis.  The complaint was filed in Hinds County Circuit Court against McKesson Corp., Cardinal Health, and AmerisourceBergen Corp., according to Attorney General Jim Hood.  AmerisourceBergen Corp. is based in Chesterbrook, Pennsylvania; McKesson Corp is located in San Francisco, California and Cardinal Health is in Dublin, Ohio.
The state's suit alleges the companies breached their legal duties to "monitor, detect, investigate, refuse, and report suspicious orders of opioids." Hood indicated this is a violation of the Mississippi Consumer Protection Act and "as a result, Mississippi has been flooded with opioids and is suffering an ongoing public health crisis."
According to the filing, if the three drug companies had following proper protocol and done what they had been legally obligated to do, the opioid epidemic would not be nearly as severe as it is today.  Mississippi has been hit hard by the crisis and in 2017 alone, Hood said Mississippi had enough opioids supplied to provide 61 pills for every man, woman, and child in the state.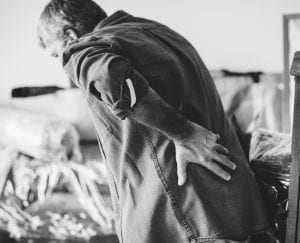 "If these distributors were attending to their supply rates, they would realize that amount of pills is way too large for a state the size of Mississippi," Hood said. "These companies must own up to their contribution to this deadly crisis, and I intend on holding them fully accountable."
The drug companies have responded to ongoing litigation by saying they have reformed their reporting and monitoring practices in recent years given the onslaught of overdoses and will work with regulators and law enforcement officials to continue to combat opioid misuse and addiction.
In December 2015, Hood filed the first lawsuit on behalf of a state against multiple drug manufacturing companies for falsely marketing opioids in their widespread campaigns as rarely addictive and downplaying the actual effects of the drugs.  That lawsuit was filed in Hinds County Chancery Court against five of the largest opioid manufacturers.  One of the companies in that suit, Purdue Pharma (and three of its top executives) pleaded guilty in 2007 to federal charges and paid more than $600 million in fines related to intentional misrepresentations as to the addictiveness of OxyContin.
Most recently Purdue Pharma has asked counties involved in opioid litigation against the popular drug manufacturer to offer specific details to back up their claims that it aided in the epidemic.  Company officials are arguing that the state and local governments filing lawsuits against them "have failed to respond to questions about which opioid prescriptions they claim shouldn't have been written, what caused them to be written and how they caused harm."
Separate litigation involving at least 433 lawsuits by U.S. cities and counties have been consolidated in a federal court in Cleveland, Ohio, under the direction of U.S. District Judge Polster, appointed by former President Bill Clinton.  Polster answered the manufacturers' request by ordering four Ohio cities and counties to identify 500 medically unnecessary prescriptions and 300 residents who became addicted or were harmed from opioid prescriptions, saying that the plaintiffs do not have to produce those details if they promise not to argue in court that specific prescriptions were to blame for alleged deaths and other harms.
Sources:
Mississippi sues opioid distributors over crisis
PURDUE ASKS COMPANIES FOR PROOF OF HARM IN OPIOID LITIGATION