New York's state's highest court has determined that immigrants and other non-citizens are entitled to a jury trial when they face penalties including deportation.
The New York Times explains how a 1970s law intended to combat rising crime had the unintended effect of disenfranchising immigrants. Implemented at a time when New York City faced burgeoning homicide rates and a crippled police infrastructure, legislators decided judicial reform could take some burden off the courts. As a consequence, persons facing less than six months in jail had their cases heard by a single judge rather than an ordinary jury.
That law, writes the Times, served to deprive immigrants accused of petty offenses like prostitution and harassment.
While penalties for either crime can have far-reaching consequences, deportation seems a more severe punishment than a fine or light jail-time.
This week, New York State's highest court ordered an exception to the law. In a 5-2 decision, the justices said that noncitizens are entitled to jury trials when the outcome could be deportation.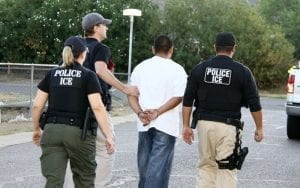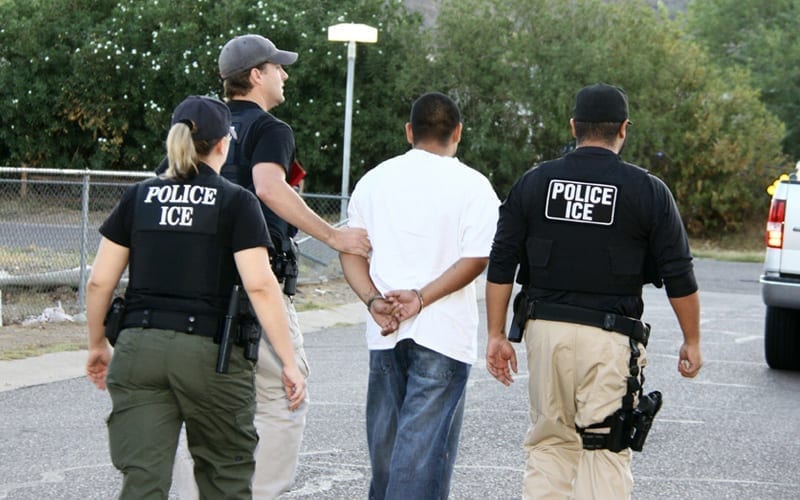 The case which spurred the change involved Saylor Suazo, a Honduran immigrant with an expired visa. According to the Washington Post, Suazo faced a maximum of six months in jail over a misdemeanor domestic violence charge.
Suazo's case, under New York's old system, would have been heard, tried and convicted by a single judge. Even though Suazo requested a trial by jury, his request was denied.
Suazo was found guilty, prompting his attorney to argue that his client's potential deportation was an outcome more severe than any penalty the state could otherwise have imposed.
"Deportation would be a life-changing event for him," attorney Mark Zeno said. "When juxtaposing the penalties—90 days in jail versus permanent removal—there really is no comparison."
The Washington Post writes that Zeno's argument drew in the U.S. Constitution and whether its Sixth Amendment, guaranteeing a right to trial for "serious" offenses but not "petty ones," applied to Suazo.
The Post notes that a 'vast majority of states afford jury trials to those facing any jail time whatsoever.' But New York City, largely on account of its gritty past, denies jury trials for Class B misdemeanors: offenses which can culminate in at least six months of jail-time.
For immigrants, Zeno argued, "Deportation has become an inseparable consequence of criminal conviction for immigrants because of the enforcement priorities of ICE in recent years."
Under the Trump administration, federal immigration agents have increasingly targeted migrants like Suazo—individuals who arrived in the country legally and later find themselves in precarious circumstances, either through the expiration of a visa or the discovery of a minor criminal record.
The New York Court of Appeals agreed with Zeno's take on consequences. In the decision, Judge Leslie Stein wrote for the majority, saying "the penalty of deportation is among the most extreme and that it may, in some circumstances, rival incarceration in its loss of liberty."
Stein's finding is similar to others; the Post reports that a D.C. Court of Appeals recently reached a similar conclusion.
However, Bronx District Attorney Darcel Clark says her office may forward the case to the United States Supreme Court.
"We understand that while the Court of Appeals addresses the harsh realities presented by the possible consequence of deportation for noncitizens, the decision conflicts with existing Supreme Court precedent," Clark told the New York Law Journal.
Clark said she expects the ruling will create "serious backlogs and disparities in the administration of justice, for the courts of this state."
Sources
Bronx DA Will Not Seek SCOTUS Review of Immigrant's Jury Trial Right
Deportation may be worse than jail, a court just ruled. Why that's a big deal.
Immigrants Are Entitled to Jury Trial for Deportable Offenses, New York Court Rules