NYS Department of Health Files Charges Against Oncologist Dr. Yi
---
Dr. Won "Sam" Yi, M.D., Comprehensive Cancer Services (CCS) Oncology's former CEO and chief medical director, is facing administrative charges filed by the New York State (NYS) Department of Health in the death of six patients and one other.  The now-defunct CCS Oncology closed earlier in 2018 after filing for bankruptcy.  The center had been dropped by Independent Health's network of providers, leading to a $10.6 million drop in gross revenue, according to documents filed recently in U.S. Bankruptcy Court in Buffalo.  At one point, it had been was one of the largest private cancer treatment practices in the area.
Arthur G. Baumeister Jr., CCS' bankruptcy attorney, said at the time of the filing, "Dr. Yi cooperated in the transition of patients, and the wind down of the practices. He's of course, very disappointed."  Yi is said to have "blamed the practice's difficulties on the move by Independent Health."
Independent Health had responded that fifteen months of negotiations with CCS Oncology failed to produce "an agreement on a new, value-based model of reimbursement."  Spokesperson Frank Sava added,  "Independent Health did not make the decision to non-renew with CCS hastily."
Then, in the spring, the Federal Bureau of Investigations (FBI) raided CCS Oncology offices in NYS seizing information related to possible fraud.  That's when the investigation into Yi's competency as an oncologist began.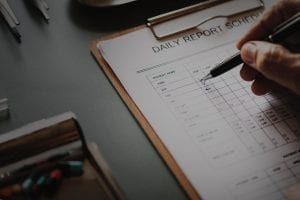 Dr. Yi is now required to appear before the State Board for Professional Medical Conduct to answer administrative charges of gross negligence, gross incompetence, negligence, incompetence and failure to maintain treatment records in connection with seven patients.  Six of the patients, ranging in age from 22 to 64, died in his care between 2009 and 2013.
According to the Statement of Charges, Dr. Yi on several occasions failed to "account for prior doses of radiotherapy" (radiation) and exceeded "appropriate tissue tolerances" with radiotherapy.  In other words, in most cases, Yi administered too much radiation.  The physician is accused of failing to consider alternative treatment strategies, and he did not maintain records which accurately "reflects the evaluation and treatment of the patient."
During on-site visits at practice locations, Joseph J. Tomaino, the CEO of Grassi Healthcare Advisors in New York City, ran into a patient who was standing outside a locked door trying to get a prescription, and discovered staff struggling to make copies of patient records.  He said Yi had contacted him several times to raise concerns about the arrangement with Roswell Park Comprehensive Cancer Center, which has offered to take on patients and to safely store records.  "If patients desire to be treated at an alternative practice, they are free to do so," Tomaino said.
Dr. Yi graduated with a medical degree from the University of Rochester (UR) School of Medicine and Dentistry.  In 2015, UR awarded him the John N. Wilder Award for philanthropy that inspires others.  Dr. Yi could lose his license to practice medicine in NYS if he is found guilty.  He could also be fined or sanctioned.  He and his attorneys have denied the charges against him.
Sources:
Former CCS president charged in connection with six patient deaths
Former CCS Oncology chief charged by Health Department in patient deaths
State DOH deciding charges against CCS Oncology in 6 patient deaths
CCS Oncology revenue fell 38 percent after it was dropped by Independent Health