More damning emails written by Richard Sackler are being released in court.
---
Emails blaming abusers of the addictive OxyContin for the addiction crisis and labeling them as "victimizers" were made public through a complaint brought by Connecticut Attorney General William Tong, which is just one of approximately 2,000 lawsuits that have been filed across the nation against the company and the family behind it.  Tong said the email exchanges, written by Richard Sackler, show a total disregard for human life.
Other emails further blaming abusers and describing them as the problem have also surfaced in the ongoing litigation.  In one, Richard Sackler states, "We have to hammer on abusers in every way possible.  They are the culprits and the problem.  They are reckless criminals."  These emails seem to prove that the Sacklers wanted everyone to believe those who used its drug were the problem, not the company itself.
"Purdue and defendant members of the Sackler family knew people were dying, but they continued to push their opioids in blind pursuit of profit," Tong said.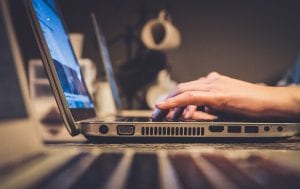 His sentiments echo those of Massachusetts' Attorney General Maura Healey, who stated in filing her state's lawsuit, "Their push to boost sales came even after staff showed family members on Purdue's board a map correlating suspected illegal prescribers and reports of opioid poisonings in 2011."  The Massachusetts' filing further states that Richard Sackler felt a need to shift responsibility away from Purdue and "hammer on the abusers in every way possible" in order to continue to sell his profitable drug.
Sackler also told people attending the launch party for OxyContin in the 1990s that it would be "followed by a blizzard of prescriptions that will bury the competition," according to court documents.  Yet, Sackler said his thinking about addiction have changed since that time.  In a deposition given in March, he was asked by his attorney about the emails from 2001, when he was Purdue's president.  Richard said he does not see addiction the same way now, responding, "My views have evolved and changed."  In the deposition, Sackler also told his lawyer, "I probably was quite emotional when I wrote e-mails at that time.  I overstated my agreement or my disagreement with each."
Of course, it's hard to forget that in one of the 2001 emails, Sackler responded to a message by stating, "Abusers aren't victims; they are the victimizers,"  bluntly blaming them for their own issues.  And, in another exchange, the same person wrote to Sackler saying the public blames manufacturers and pharmacists, but never the users.  He replied, "Unfortunately, when I'm ambushed by '60 Minutes,' I can't easily get this concept across."
About 1,500 of the lawsuits seeking to hold the drug industry accountable for opioid addiction and overdoses are being overseen by federal judge Dan Polster, appointed by Bill Clinton, in Cleveland who is continuing to push the parties to settle.  The Connecticut is in a state court. An amended complaint was filed in April 22 but some parts of it were kept under wraps until Connecticut obtained permission to release the records.  These included the damning emails written by Sackler.
Purdue has been talking about declaring bankruptcy and settled in March with the state of Oklahoma for $270 million.
Sources:
Emails: Purdue executive cast blame on opioid victims
Sacklers Want Everyone to Believe Addicts are the Real Problem