The settlement marks the second time Motel 6 has been sued for helping ICE deport its guests.
---
Motel 6 has agreed to pay $12 million to settle claims that it improperly and illegally sent guest information to Immigration and Customs Enforcement without warrants.
The lawsuit, writes National Public Radio, was filed by the state of Washington.
State Attorney General Bob Ferguson said that, between 2015 and 2016, several Motel 6 locations within Washington shared the information of some 80,000 guests.
The consequence, says NPR, was the 'targeted' investigation of guests with primarily Latino-sounding names. Ferguson says customers who fit a certain ethnic profile were interrogated, detained and sometimes even deported.
"Motel 6's actions tore families apart and violated the privacy rights of tens of thousands of Washingtonians," Ferguson said in a statement. "Our resolution holds Motel 6 accountable for illegally handing over guests' private information without a warrant."
The company e-mailed NPR a statement, pledging to "continue to enforce its guest privacy policy, which prohibits the sharing of guest information in cases where a judicially enforceable warrant or subpoena is present, or local law requires this information."
"The company has also implemented a system of additional controls to ensure corporate oversight and compliance in cases where law enforcement requests are made," Motel 6 said.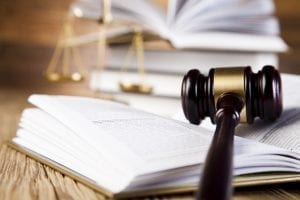 While Motel 6 claims the franchises targeted in the suit aren't representative of any nationwide policy, the settlement is the second in the past several months. As NPR and the New Phoenix Times report, the practice dates back to at least September 2017. Uncovered by Times reporter Antonia Farzan, the paper was acting off local tips.
"We got a tip that this was happening, started talking to local immigration attorneys and definitely kept hearing from people that this was a trend," Farzan told NPR in 2017. "They didn't really know what was behind it but they kept seeing people get picked up at Motel 6."
After the Times pushed an article, Motel 6 said its regional affiliates had ceased the practice.
The company also said it would issue directives to its outlets, notifying staff "that they are prohibited from voluntarily providing daily guest lists to ICE."
According to Motel 6, information-sharing was a practice implemented "at the local level without the knowledge of senior management."
But Ferguson says Washington franchises were doing the exact same thing. According to the attorney general, employees at least seven Puget Sound locations were turning over entire guest lists to immigration enforcement agents.
"ICE agents would circle the names that looked Latino-sounding and ran those names through a database and then would detain individuals based on these random checks," Ferguson told NPR.
Along with paying out millions, Motel 6 agreed to train its employees on when it's appropriate to share guest information with law enforcement. They've also pledged to create and maintain a 24-hour hotline to help guide workers who've received requests for information.
Motel 6 plans to add a tool to its website, allowing guests to report suspected or probable violations.
Washington will allocate more than $10 million of the total payout to guests who were affected, including those who didn't interact with ICE after their information was disclosed.
Sources
Motel 6 settles suit for $12M over guest names given to immigration officials
Motel 6 To Pay $12 Million After Improperly Giving Guest Lists To ICE
Motel 6 will pay $12M to settle Washington lawsuit for sharing information on 80,000 guests to ICE