Carlos Manuel Perez was repeatedly shot by a guard, despite having his hands cuffed behind his back.
---
The family of a Nevada inmate who was shot and killed by a prison guard trainee has reached a $1.6 million settlement with the state Department of Corrections.
According to ABC News, the lawsuit was filed shortly after Carlos Manuel Perez's death in November 2014.
The Nevada Department of Corrections announced that it had removed shotguns from all of its facilities less than two years later. However, the family of Carlos Manuel Perez pressed on with their claim, arguing that the inmate's death could have been prevented had the agency taken reasonable steps to ensure safety.
Earlier this week, U.S. District Judge Daniel Albregts accepted the terms of the settlement, finding them fair to both sides.
However, ABC News notes that, while the court has accepted the settlement, it must receive final approval from the Nevada Board of Examiners.
The settlement, adds ABC News, is expected to move before the board some time this summer.
"There's nothing that could bring him back or make up for that loss, but I think today's settlement takes strides toward that," Albregt said while addressing the inmate's family.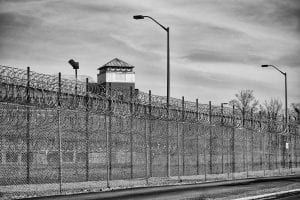 The New York Post reported in 2015 that Perez had been involved in an altercation with another inmate on November 12, 2014.
After both men were released into a hallway, they began kicking each other.
While the inmates' hands were cuffed behind their backs, a trainee guard warned the men to stop fighting, firing a blank round from a shotgun and issuing several further verbal warnings.
When the prisoners refused to disengage, the guard fired at least three live rounds, stopping only to reload.
Perez, writes the Post, died from gunshot wounds to the head, neck, chest, and arms.
The other inmate suffered similar wounds but survived.
"Carlos was unarmed and handcuffed and died tragically and unnecessarily," attorney Paola Armeni said in a statement. "There is no amount of money that will ever bring back Carlos Perez. However, this settlement recognizes that Carlos's life had value."
ABC News notes that, while Nevada reported Perez's death, it did not initially mention the fight or disclose that Perez had been shot by a guard.
The details surrounding Perez's killing took over a month to emerge, with the family only learning after the Clark County coroner ruled Perez's death a homicide caused by gunshot wounds to the head, neck, and chest.
The guard, writes ABC News, was fired in April 2015 and charged with felony manslaughter.
However, the guard accepted a deal with the state that allowed him to evade a felony conviction in exchange for consenting to mental health counseling and about 240 hours of community service.
Armeni said that, at the time, it did not appear Nevada took any concrete steps to hold anyone accountable for Perez's death.
"It's a slip on the hand," Armeni said. "He's not a felon. No probation. No fine."
Sources
$1.6M settlement reached in handcuffed prisoner's 2014 death
Prison mystery: How did deadly shotgun blasts end an inmate 'gladiator' fight?