Barring any other appeal or last-minute motion, Trump's fraud trial will likely begin on Monday.
---
A New York appeals court has rejected former President Donald Trump's request to delay a civil fraud trial tentatively scheduled to begin on Monday.
According to The New York Times, the appeals court on Thursday issued a "terse" two-page letter discarding a lawsuit that Trump had filed against the presiding trial judge. Arthur F. Engoron.
The lawsuit had sought to delay the trial and, eventually, dismiss many of the claims pending against Trump.
As LegalReader.com has reported before, the lawsuit moving to trial was first filed in 2022 by New York Attorney General Letitia James. In her complaint, James said that Trump had grossly exaggerated the value of Trump Organization-owned assets to obtain favorable terms from insurance companies, lenders, and other financial institutions.
While many of the claims against the former president are still pending, Engoron issued a pre-trial ruling on Tuesday, finding Trump liable for the overvaluation of corporate assets.
Engoron's decision has, pending any successful appeal, stripped Trump of his New York business licenses—effectively preventing him from continuing to manage or otherwise administer his Empire State holdings.
The New York Times notes that, with the fraud aspect of the trial presumably already solved, the trial will determine other critical elements of James's claim, including whether Trump and his company should face any financial penalties.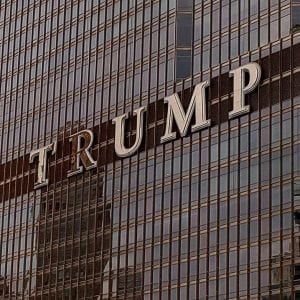 James's lawsuit indicates that the State of New York wishes to recover at least $250 million in damages from Trump and the Trump Organization.
John W. Moscow, a former Manhattan prosecutor who spent decades working on fraud investigations, told The New York Times that the appeals court's refusal to delay the trial should not come as a surprise.
"That they denied it without comment—that doesn't strike me as in any way surprising," Moscow told the Times, suggesting that it would be very unusual for a court to stay a trial mere days before it was expected to begin. "That's what you would expect an appellate court to do."
Trump, meanwhile, has taken to complaining about Engoron and the appeals court's ruling on Truth Social.
"I am worth billions more than my very conservatively stated financial statements, and therefore could not have defrauded the banks, who all made money & were all paid back, or are current, with no defaults or any other problem," Trump wrote. "Additionally, there is a powerful Disclaimer Clause on the first pages of the Financial Statements. It states that nothing in the Financial Statements should be accepted as fact!"
Engoron, though, had already addressed Trump's "disclosure" defense, strongly implying that the former president appears to inhabit a make-believe world wherein a disclosure can absolve deceit.
"In defendants' world: rent regulated apartments are worth the same as unregulated apartments; restricted land is worth the same as unrestricted land; restrictions can evaporate into thin air; a disclaimer by one party casting responsibility onto another party exonerates the other party's lies," Engoron wrote.
Attorney General Letitia James has already said that the state looks forward to bringing its remaining claims to trial.
"Today, a judge ruled in our favor and found that Donald Trump and the Trump Organization engaged in years of financial fraud," James said after Engoron's pre-trial ruling. "We look forward to presenting the rest of our case at trial."
Sources
A judge says Trump is liable for fraud in New York civil lawsuit
Appeals Court Rejects Trump's Effort to Delay Trial in Fraud Case
Donald Trump found liable for wide-scale fraud ahead of trial in NY attorney general's $250 million lawsuit
Read the Judge's Ruling in the Trump Fraud Case
Trump and company liable for fraud in New York lawsuit, judge rules