The nation's overdose crisis extends beyond opioids, according to a new report from the CDC.
---
Overdose discussions have been almost entirely centered on the opioid crisis as of late, which includes both prescription opioids and street drugs.  Funding has focused primarily on curtailing heroin and fentanyl use.  But, the Centers for Disease Control and Prevention (CDC) released a new report that shows the drug crisis the nation is currently facing extends well beyond opioid use.  In fact, overdose fatalities involving cocaine and psychostimulants such as methamphetamines, MDMA, methylphenidate (Ritalin) and caffeine have also been steadily rising.  In 2017, there were 23,139 overdose deaths involving these drugs, making up nearly a third of the 70,237 fatal overdoses that same year.  These statistics show that drug use across the board cannot be overlooked.
The CDC's report took a look at drug overdose death data across age, sex, and race and across all United States census regions from 2003 to 2017.   It also focused on drug use patterns in 34 states and the District of Columbia.  According to the CDC, between 2015 and 2016, cocaine-related overdose death rates rose 52% while psychostimulant-related overdose death rates rose 33%.  From 2016 to 2017, fatal overdose rates from both rose by about a third again.  Overdose deaths from these stimulants went from 12,122 in 2015 to 17,258 in 2016, representing an of 42% over the course of a year.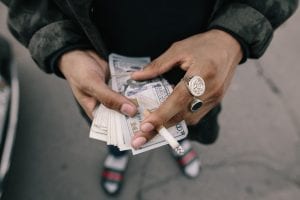 The researchers also noted that rates of cocaine-related overdose fatalities remained relatively the same in the three-year span from 2003 to 2006 and then steadily fell by about 11% each year until 2012.  However, in the five-year period from 2012 to 2017, cocaine deaths have risen 29% annually.
Across the nation, researchers discovered that overdose deaths involving meth more than quadrupled from 2011 to 2017, which admissions to treatment facilities for meth are up 17%.  Hospitalizations related to meth jumped by about 245% from 2008 to 2015.  Meth is not as lethal as opioids, generally speaking.  47,600 people died of opioid-related overdoses in 2017 compared with 10,333 deaths involving meth.  However, the numbers are still concerning.
Meanwhile, researchers found that opioids were also frequently involved in fatal overdoses of other drugs.  Combining opioids with other classes can create an especially lethal combination.  In 2017, for example, 73% of all cocaine-related overdose deaths also involved opioids.  During that same time period, half of psychostimulant-related overdose fatalities also involved opioid use.
Death rates from overdoses involving both cocaine and synthetic opioids remained stable from 2003 to 2012 and then increased annually by 114% between 2012 to 2017.  Taking a closer look at synthetic opioids and psychostimulants, there has been an increase in overdose deaths involving both classes of drugs.  Between 2015 and 2017, overdose death rates involving both have risen annually by a whopping 143%.
Steve Shoptaw, an addiction psychologist at UCLA in Los Angeles, said of the increase in drug use and overdose fatalities either not involving opioids or involving a combination of a non-opioid and opioid, "When you're in D.C., where people are making decisions about how to deploy resources, those stories are very much muffled by the much louder story about the opioid epidemic."  He added, "The bottom line is, as Americans, we have just so much tolerance to deal with addiction.  And if the opioid users have taken that tolerance, then there's no more."
Sources:
Meth Vs. Opioids: America Has Two Drug Epidemics, But Focuses On One
Amid America's opioid crisis, deaths from stimulants are steadily rising