Long-time drugmaker tries to stay afloat with potential option for flu-COVID combo vaccine.
---
In a promising sign that COVID-19 may finally be entering the realm of being just like the flu, earlier this month Novavax announced some intriguing test data. The company has been working on a combined flu and COVID-19 vaccine. Novavax claims that the new single shot has shown a "robust" immune response in its phase two trials. The company's tests have indicated that it is well-tolerated and that its new technology is well -suited to creating combined vaccines such as this.
It is no secret that not everyone is in support of the COVID-19 vaccine. In fact, many people publicly advocated against getting vaccinated during the height of the pandemic when the options first became available. But some of the people who are against it may still be willing to get the flu shots annually. It is, therefore, a hope that by combining the two shots into one, anti-vaxers will be more willing to get the vaccination.
Generally speaking, annual flu jabs are advised for the most at risk people such as seniors and those with compromised immune systems. This is also the case with those most at risk for contracting the coronavirus, which means that being able to combine the two into a single shot could be a game changer.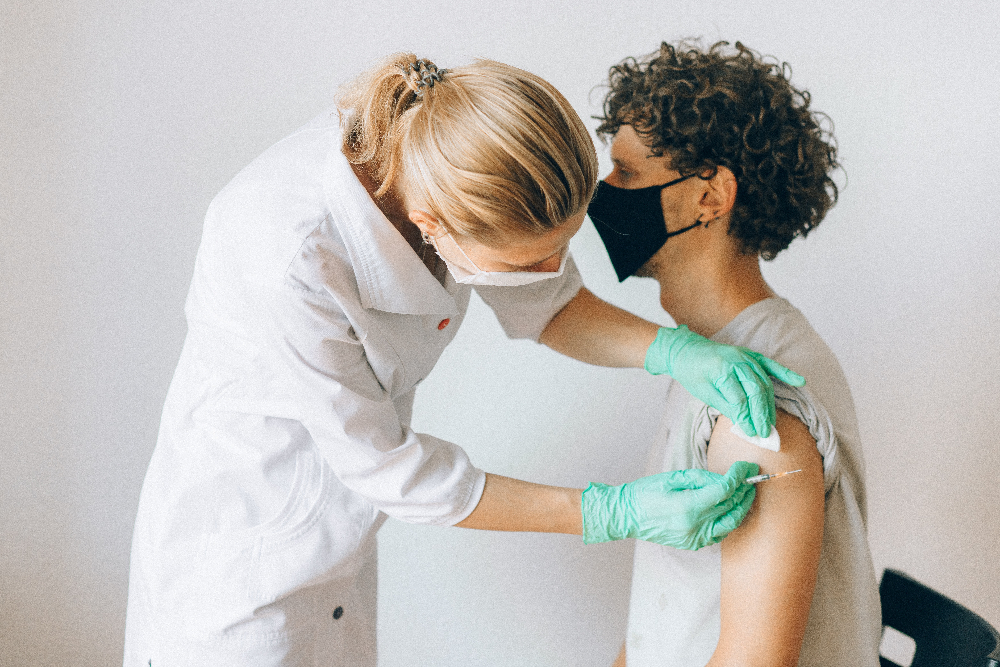 It is already established that the two vaccines (currently in two different shots) can usually be taken at the same time without too much in the way of adverse effects.
Novavax was late to the COVID-19 vaccine party, rolling its option out much later than Pfizer, Moderna and Johnson & Johnson. At present, the new vaccine is one of the drugmaker's only commercial product despite the fact it has been in operation for 35 years. The company itself has had some issues over the past few years and has been very publicly struggling. This new combo shot with the flu could save their struggling business.
The perilous nature of Novavax's future was further indicated by an almost simultaneous announcement that it will be cutting its workforce by almost 500 employees. This means the success of this new vaccine could make or break it altogether.
Company shares spiked some 45% when the announcement was made which is seldom a bad thing. With phase 2 going so well, Novavax hope sfor a smooth transition to phase 3 trials and continued success.
The phase 2 trial itself is actually testing three possibilities for the company: a COVID-influenza combo, a stand-alone influenza vaccine, and a high dose COVID vaccine. All three are described by the company as showing robust immune responses.
Novavax is working mainly in protein-based vaccines using its own novel Matrix-M adjuvant. In in-house testing, it is reporting no adverse events of special interest across all tested groups. The drugmaker suggests that results so far are comparable in effectiveness to its existing COVID-19 vaccine and that it is showing responses to the four homologous influenza strains as well.
Sources:
Novavax Announces Positive Flu/COVID-19 Vaccine Data
Positive Phase 2 Topline Results Show Novavax's COVID-Influenza Combination, Stand-alone Influenza and High-dose COVID Vaccine Candidates Demonstrate Robust Immune Responses