Nursing home resident is allegedly attacking others who live there and staff has not addressed the threat.
---
In October, a jury awarded a former resident of Aurora nursing home, Renew Saddle Rock $3.6 million after a lawsuit was filed alleging the resident was beaten by another individual who resided there, known only as "Anne B."  Now, the facility is being sued for the resident beating another wheelchair-bounded 92-year-old and failing to report it.  Evidently the home doesn't have the resources to keep Anne B. from harming others and those who live there safe.  Many of the residents have Alzheimer's and dementia.
The latest lawsuit accuses the center of putting profits over people and engaging in under-staffing to save money.  It was filed on behalf of Joanna Dryva whose mother, Maria Pallman, was the elderly wheelchair-bound women assaulted.  Her attorneys are Jerome Reinan, Jordana Gingrass and Beth Dombroski.  Dryva is seeking more than $100,000 in damages from Renew, First Phoenix-Aurora of Wisconsin, and Peregrine Administration of Colorado.
Pallman, a 92-year-old, suffers from dementia.  According to the lawsuit, she was sitting in the hallway in her wheelchair sat in a wheelchair in a hallway when the assault occurred.  Now, according to court documents, she suffers from anxiety and other recurring medical complications.  The nursing home refused to hand over surveillance footage Pallman's family request that they believe documented the incident.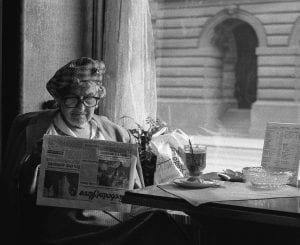 The lawsuit additionally accuses former director, Britny Otto, of violating state law when she denied throughout her testimony in court that Anne B. had assaulted the individual in the first case that was presented.  It says that Otto and Peregrine aggressively marketed the facility as having higher levels of staffing than its competitors even though she and the company were well-aware that it was chronically understaffed.  Otto also didn't report the assault of the first resident to the police or adult protective services, as required by state law.  Dryva would have never admitted her mom if she had known about the attack, according to the lawsuit.
Renew Saddle Rock markets itself as "A Place for Mom," with the website boasting of "distinctive experiences" and stating, "It's time to look beyond what is expected of senior living and seek a truly remarkable experience.  Renew Saddle Rock offers all of the services and amenities that provide residents and families complete peace of mind, while transcending the status quo with experiential innovations like custom jewelry design and woodworking with local artists or private concerts with wine and cheese pairings and insights from sommeliers."
It states further, "Renew Saddle Rock offers an unrivaled level of service due their dedication to this mission and their thorough, well-researched methodology and approach.  Renew Saddle Rock works with highly-trained experts and physicians in fields such as neuropsychology so that they can apply the best and most current medical approach to their provided care."
By all outward appearances, the facility appears to be a one-of-a-kind upscale senior living experience with an attentive and caring staff.  However, reality is, Renew regularly staffs just one employee for as many as 28 dementia clients throughout evening and weekend shifts, the lawsuits alleges, and when an attack occurs, the center doesn't have the resources to report it in a timely manner.
Anne B. has also been accused of assaulting a third female resident who has had only her first name released, Josephine.
Sources:
Aurora's Renew Saddle Rock nursing dwelling sued once more over abuse from resident
Aurora nursing home sued again after resident beats wheelchair-bound 92-year-old woman