Late last month, Spotify agreed to settle two copyright infringement lawsuits.
---
Two copyright infringement lawsuits filed against Spotify, a popular music streaming service, recently ended when the company agreed to settle. The suits were filed by Bob Gaudio and Bluewater Music Services Corporation and accused Spotify of "staggering infringement of thousands of song compositions." Gaudio is a songwriter and founding member of the group Frankie Valli and the Four Seasons. Bluewater Music Services Corporation is "an entity that administers the publishing rights of dozens of prominent country songwriters whose works include Player's 'Baby Come Back,' Miranda Lambert's 'White Liar' and Guns N' Roses' 'Yesterdays.'"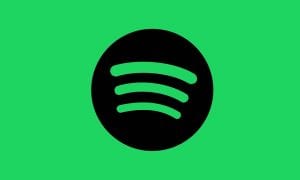 The two plaintiffs argued in their suit that Spotify failed to "fully comply with obligations under Section 115 of the U.S. Copyright Act, which provided a compulsory license to make a mechanical reproduction of a musical composition, but only if a notice of intention is sent out and payments are made. The suits were filed back in 2017, and some, like their attorney Richard Busch, believe the lawsuits played a part in "setting the stage for the eventual passage of the Music Modernization Act."
Additionally, shortly after the lawsuits were filed, Spotify and similar companies began working on a plan "to end the notice of intent process spelled out by Section 115 in favor of a database run by a funded Mechanical Licensing Collective granting blanket licenses." The Music Modernization Act also helped the music streaming company "manage its liability on the copyright front." With the exception of a since-settled lawsuit from Wixen, Tom Petty's publisher, Spotify "has largely escaped any new claims of mass infringement."
Unfortunately for the company, the Music Modernization Act and all the changes Spotify has made wasn't enough to get rid of the suit filed by Gaudio and Bluewater. During the litigation process, the plaintiffs "sought all sorts of documents and depositions," and Daniel Ek, the CEO of Spotify was even supposed to testify in the case before the settlement was announced.
So what will the settlement accomplish? Well, for now, the details of the settlement are being kept confidential. It's worth noting, however, that the settlement comes just as the House Judiciary Committee plans to hold a "hearing on oversight of the U.S. Copyright Office." Additionally, the committee plans to make updates to the "development of the formation of the Mechanical Licensing Collective before a July 8 deadline." Among the topics to be discussed is the "true amount of money in unmatched royalties held by on-demand digital services like Spotify and Apple Music."
Sources:
Spotify Settles Copyright Lawsuits Brought by Songwriters
Spotify Settles Two Copyright Infringement Lawsuits With Initial Damages Exceeding $365 Million