An Oklahoma trial against opioid manufacturers could act as a benchmark to determine what role the companies play in creating a nationwide epidemic.
---
The first opioid trial at which a jury could decide whether drug companies bear responsibility for the nation's crisis is now underway in Oklahoma.  Most of the litigation against Big Pharma has been consolidated in Cleveland.  However, smaller state cases like the one in Oklahoma are creating an early test of how costly the opioid crisis might be for the drug manufacturers.
Oklahoma's case is scheduled to start May 28 at a state courthouse in Norman. Judge Thad Balkman, appointed by Republican Governor Mary Fallin, has refused to delay the trial and has agreed to have it televised live every day they're in the courtroom.  Approximately 800 Oklahoma residents died of drug overdoses in 2017, half of them from opioids.
"What happens there is going to set the standard for what happens after it," said Abbe R. Gluck, a Yale Law School professor.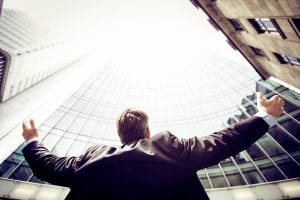 Thirty-six states filed cases in state courts hoping to fare better than joining in on the consolidated litigation.  Some believe the defendants in Oklahoma, which include Purdue Pharma, Johnson & Johnson, Teva Pharmaceuticals, Actavis and other companies, will never risk a trial. Janssen Pharmaceuticals, part of Johnson & Johnson, sells the Duragesic fentanyl patch and sold the opioid Nucynta until 2015.  This could be Oklahoma's biggest target.
"We feel confident in our case," said Oklahoma Attorney General Mike Hunter, who filed the lawsuit in 2017. "We'd like a jury of Oklahomans to hear our evidence and determine the extent to which these companies should be held accountable for what's happened in Oklahoma."
In its opioid trial, Oklahoma has alleged that drug manufacturers' deceptive marketing practices created the epidemic and a "public nuisance" that harmed the health of its citizens.  It could seek more than $1 billion either in a settlement or at trial.
Janssen said "our actions in the marketing and promotion of these medicines were appropriate and responsible. The labels for our prescription opioid pain medicines provide information about their risks and benefits, and the allegations made against our company are baseless and unsubstantiated."
Purdue said it "continues to have active discussions with attorneys general and is fully engaged with the multidistrict litigation process…to help communities address the opioid crisis," referring to the consolidated litigation.  The company will no doubt argue that it controls only about two- to three-percent of the opioid market in Oklahoma.
"We believe strongly in our defense, and we believe we will prevail once the full facts are presented," the company said.
Judge Pan Polster, appointed by former U.S. president Bill Clinton, has pushed the parties in his courtroom toward a settlement.  Polster has said his goal is not just to recoup costs of addressing addiction and death; he wants to provide funding for addiction treatment.
Purdue has been fighting a lawsuit in a Massachusetts state court, which recently led to the release of confidential documents in support of allegations that it deceived patients and doctors, no doubt a point of reference for Oklahoma's opioid trial.
"Millions of dollars were not enough.  They wanted billions," that lawsuit has alleged. "They cared more about money than about patients, or their employees, or the truth."
Sources:
Oklahoma could provide first test of who will pay for the opioid crisis — and how much
Massachusetts Says the Sackler Family at Fault for the Epidemic