As Narcan becomes more widely available, overdose deaths are down.
---
The number of naloxone prescriptions dispensed by U.S. pharmacies doubled from 2017 to last year, rising from 271,000 to 557,000, health officials from the Centers for Disease Control and Prevention (CDC) reported, adding that it looks like part of the reduction in opioid use has to do with rising administration of the anti-overdose drug.  Use of naloxone, which carries the brand name Narcan, increased 430-fold in just six years.
"One could only hope that this extraordinary increase in prescribing of naloxone is contributing to that stabilization or even decline of the crisis," said Katherine Keyes, a drug abuse expert at Columbia University.
Opioid overdoses can be reversed with Narcan, a drug that only work if opioids are present in a person's system when it's administered.  The drug restores breathing and helps recipients regain consciousness.  It is currently available as either a nasal spray or injection.  Because of its effectiveness, many states have decided to allow pharmacies to distribute it without a prescription.  Advocacy groups and public officials have been pushing for everyone to carry the drug.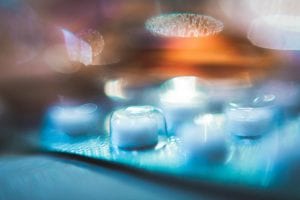 The CDC report is based on data from IQVIA, a company that tracks healthcare information, and analyzed prescriptions from more than 50,000 retail pharmacies nationwide.  The agency provided data for about 2,900 of the nation's 3,100 counties.  Some cities and states have instituted programs in which an individual who receives naloxone is then offered follow-up, medication-based treatment options to promote long-term recovery.
In Oregon, Max's Mission has trained hundreds of people on how to administer the drug and distributed free doses of it on specific days.  Oregon residents can pick up supplies to keep on hand during these distributions.  Co-founder and Executive Director Julia Pinsky began the nonprofit with her husband, David, in 2016.
CDC researchers found Narcan was most commonly dispensed by pharmacies in cities in the South, and 11 of the 30 counties with the highest rate of naloxone dispensing were in Virginia.  Virginia has a lower overdose death rate than most other states, but it allows anyone to buy naloxone without a prescription.  It has also engaged in advocacy efforts to ensure widespread distribution.
"It is clear from the data that there is still much needed education around the important role naloxone plays in reducing overdose deaths.  The time is now to ensure all individuals who are prescribed high-dose opioids also receive naloxone as a potential life-saving intervention," said CDC Director Robert R. Redfield, M.D. "As we aggressively confront what is the public health crisis of our time, CDC will continue to stress with healthcare providers the benefit of making this overdose-reversing medicine available to patients."
"Thousands of Americans are alive today thanks to the use of naloxone," said Department of Health and Human Services (HHS) Secretary Alex Azar. "Giving people a chance to survive an opioid overdose and safely enter recovery is one of the five key pillars of our HHS strategy for ending the overdose epidemic.  With help from Congress, the private sector, state and local governments, and communities, targeted access to naloxone has expanded dramatically over the last several years, but today's CDC report is a reminder that there is much more all of us need to do to save lives."
Sources:
Still Not Enough Naloxone Where It's Most Needed
Decline in opioid deaths is tied to growing use of overdose-reversing drug, CDC says