Family who lost son in bus crash is campaigning for a revision to the punitive damagess law in Tennessee to amend the cap or have a jury decide on a case by case basis.
---
Cathy and Bobby Roberts lost their son, 24, in a 2013 crash in Tennessee that also killed other six members of Front Street Baptist Church.  A group from the church was coming back to Statesville from a trip to Gatlinburg when the crash happened on I-40 in Jefferson County, Tennessee.
"We visited with church survivors in the hospital in North Carolina, and – through Random Acts of Flowers – sent Trent's refreshed funeral bouquets to them," Cathy Roberts said, adding, "The love and support we've gotten from the people of Statesville is simply incredible."
Bobby Roberts and his two sons, Tyler and Trent, were returning from the same fishing trip and were just two vehicles behind the bus with a group of Trent's friends.   Bobby witnessed the whole thing.
"I was driving, and I saw the bus coming across the median," he said. "I was kind of in shock, trying to figure out what was going on.  All I remember is seeing that bus coming at me on its side."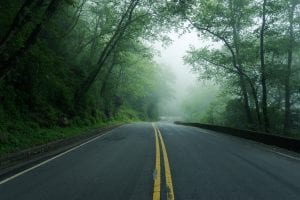 Tyler Roberts said to Bobby, "Trent's behind us," and Bobby disagreed.  He had noticed the Tahoe had gotten in front of them earlier.  Bobby Roberts said he parked his vehicle in the median and ran toward the crash.  He looked into woods beside them and saw his son.  When he got to him, he immediately realized he had passed. "I knew," he said. "I said, Lord please take care of our buddy."
The investigation by the Tennessee Highway Patrol determined the cause of the collision was a blown bus tire.  The Roberts and their church members sued the tire's manufacturer, Hankook, claiming it was "negligently and defectively manufactured and designed."
But there was never a trial.  The Roberts said Hankook approached the church members and settled.  After another year of negotiating, the Roberts agreed to a confidential settlement, learning at the time that the state caps wrongful death settlements at $750,000.
"I'm a mother that lost a child," Cathy Roberts said. "Trent was 24 years old and his whole life was ahead of him."
Bobby said no amount of money can bring their son back.  "There's a line between revenge and accountability," he said. "The families of the future may come across this defective product."
"We want to hold people accountable and stand behind their product," Cathy said.
She added the couple opted to accept the settlement in order to move on after more than five years of litigating the matter. "We just wanted to get it done and out of the way," she said, adding that they want the amount of punitive damages to be revised.  "We are not saying the whole law needs to be thrown out, but something reasonable and fair needs to be done for people who face the same situation as us," she said.
They are urging the Tennessee General Assembly to modify the law to allow a jury to decide on the amount. "Modify it or let a jury decide," Bobby said, adding, "We believe God has some kind of plan.  We don't always like it, but God has a plan."
The Roberts are campaigning for the revision to be called Trent's Amendment.
Sources: