PETA, the Animal Rights Foundation of Florida, and a local activist recently filed a lawsuit against SeaQuest, a giant interactive aquarium set to open soon. However, if the plaintiffs get their way, the aquarium will never be allowed to open.
---
SeaQuest, a giant interactive aquarium in Fort Lauderdale, Florida, is set to open at the Galleria mall this coming summer. However, a lawsuit may prevent that from happening. The suit in question was filed earlier this month by PETA, along with Ana Campos, a local activist, and the Animal Rights Foundation of Florida. The suit argues that the city of Fort Lauderdale broke its "own rules by giving SeaQuest Aquarium a permit."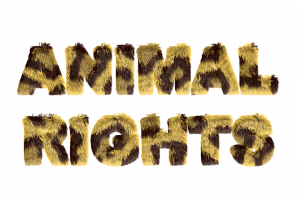 The aquarium obtained its permit back in February after notifying Fort Lauderdale officials that the aquarium and its 1,200 "sea creatures, birds and reptiles would be more like a museum." However, the suit argues that the aquarium "rebranded itself as a museum on paper because city zoning laws prohibit an aquarium from operating inside the mall." Campos herself ridiculed the aquarium's claim and said:
"It's literally a petting zoo in a shopping mall. At the end of the day, Seaquest will never be confused for a museum. They're trying to get around the city's zoning laws. If a strip club said they were a bookstore maybe the city would have approved that too."
At the moment, Fort Lauderdale has not been served with the suit, though Mayor Dean Trantalis and the city attorney have both seen it. Trantalis said, "they want a judge to review the law and determine whether or not staff applied the facts of the case to the zoning we have."
Officials for the city said the permit only required staff approval and therefore did not have to "come before the city commission." The officials also said the "commission had no power to stop the attraction from coming to town."
Campos said, "Our lawyer says they always had the power. A change of use gives them the power. This is not about a goldfish in a tank."
In response to the lawsuit, SeaQuest CEO Vince Covino simply referred all questions to a spokesman who has yet to return requests for comment.
This isn't the first time SeaQuest has come under fire. With aquariums in five other states, including Colorado, Nevada, California, Texas, and Utah, SeaQuest has been the target of whistleblowers who made allegations that "eels, stingrays and other animals have died from neglect."
In response to the complaints and allegations, SeaQuest officials said they regularly encourage officials from the humane society and animal control officers to visit their onsite locations to inspect the animals. Additionally, according to the company, the new Fort Lauderdale location will actually have a veterinarian on hand to help ensure the animals remain healthy.
Sources:
Lawsuit aims to block interactive aquarium from opening at Galleria Mall
Aquarium with checkered past plans to open in South Florida mall