After two years and several settlements, the parents of Penn State sophomore Timothy Piazza, killed during a fraternity drinking ritual, are suing 28 former members of Beta Theta Phi.
---
The parents of a Penn State University student who died in a hazing ritual in 2017 settled with the school last week.
Now, reports CNN, parents Jim and Evelyn Piazza are suing 28 fraternity members for contributing to the death of their son, Timothy.
CNN reports that the settlement also makes reference to Beta Theta Pi, which has been permanently banned from Penn State's Greek scene.
Filed in federal court, the civil lawsuit names 28 former fraternity members. Alleging conspiracy, negligence and battery assault, the litigation coincides with criminal cases pending against several Beta Theta Pi members.
The group's governing body already settled with the Piazza family for an undisclosed amount of money in September.
"The early findings of [the] investigation indicated that the behavior of several undergraduate members was in direct contradiction of the International Fraternity's expectations and risk management policies, as well as the International Fraternity's reputation and commitment to character development," a Beta Theta Pi statement said.
Named alongside the fraternity brothers as defendant is St. Moritz Security Services. The company, notes CNN, provided monitors at Greek Life social events on and around Penn State campus.
The Piazza family hopes their victories against Penn State and Beta Theta Pi will allow them to confidently proceed against the fraternity's former members.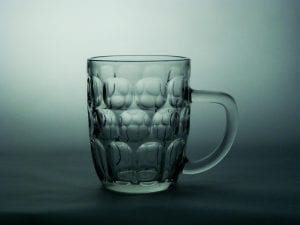 "The civil suit focuses on holding accountable the individuals who planned and participated in the reckless hazing activities which caused Tim's death," Piazza family attorney Tim Kline told CNN. "We expect this federal lawsuit to result in a trial to determine the shared responsibility of all those who contributed to the needless and senseless tragedy. We look to the civil justice system to obtain a full measure of accountability."
Piazza, recounts the Pittsburg Post-Gazette, was 19 years old when he died.
Then a Penn State sophomore from Lebanon, New Jersey, Piazza was purportedly forced to participate in a drinking ritual called "the gauntlet" in early 2017.
The hazing ritual was designed by fraternity members, who coerced Piazza and his fellow pledges to drink to a state of extreme intoxication. Piazza, says the Post-Gazette, was severely injured after falling down a staircase.
After tripping, the teenager came to rest "face down." His injuries included brain trauma, a lacerated spleen and skull fracture.
None of Beta Theta Pi's members rushed to contact law enforcement or emergency medical services. The Gazette says most brothers had mixed reactions, ranging from irritation to outright panic.
The Piazza family's settlement with Penn State outlines reforms intended to curb hazing within Greek organizations. However, none of its precepts are binding.
CNN reports that, along with a settlement, Penn State and the Piazzas announced the formation of the Timothy J. Piazza Center for Fraternity and Sorority Research and Reform; the school pledged $2 million toward its funding, as well as its assistance in finding other sponsors.
Sources
Parents of Timothy Piazza settle with Penn State, sue fraternity members
Penn State settles with Piazza family, which sues 28 former fraternity members