Performance Food Group Co. is settling a sex discrimination lawsuit for $5.075 million.
---
Performance Food Group Co. recently agreed to pay $5.075 million to settle a federal nationwide sex discrimination lawsuit. The company is one of the largest restaurant and foodservice distributors in the country. But what happened? Why was the suit filed in the first place?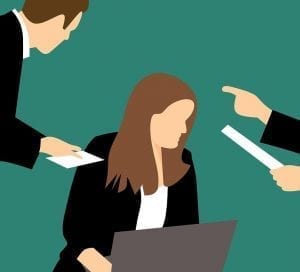 According to the U.S. Equal Employment Opportunity Commission, the company, which supplies food and related products to independent restaurants, "routinely refused to hire female applicants for warehouse and driver jobs at its broadline division facilities since at least 2004." Upon launching an investigation into the matter seven years ago, the EEOC alleged "that Performance Food Group engaged in an ongoing practice of failing to hire female applicants for operative positions and failed to promote a qualified female employee as a nighttime warehouse training supervisor at its Carroll County facility in Maryland based on her sex."
When commenting on the matter, Maria Salacuse, EEOC's assistant general counsel, said:
"Women continue to be excluded from traditionally male-dominated industries and occupations based upon misconceived and outdated notions about their abilities…The EEOC will pursue class-wide litigation to eliminate discriminatory barriers that women face in the workplace — especially in the hiring process."
Throughout the litigation process, Performance Food Group denied the allegations. In a statement, the company said:
"PFG is committed to ensuring we maintain a diverse workforce across our organization…PFG welcomes all applicants for our various job openings across the country. We value the contributions each of our associates makes to our company, and we look forward to continuing to provide quality services to our customers and value to our stakeholders."
As part of the settlement, Performance Food Group will provide $5 million "to the class of female applicants who were not hired and $75,000 to the female worker who was not promoted." Additionally, the company must take other steps to remedy the alleged discrimination, including "hiring a vice president of diversity to ensure that hiring decisions for selector and driver positions are made without regard to sex." Performance Food Group will also grant "hiring preference to class members who are qualified female applicants and to conduct affirmative recruitment activities toward qualified female applicants for its selector and driver workforce."
On top of that, the company has agreed not to "re-employ two former vice presidents of operations implicated in EEOC's complaint." 
Performance Food Group Co. is a Fortune 500 company that "supplies food and food-related products to such businesses as restaurants, health care facilities, universities and movie theaters." It owns and operates more than 100 distribution centers around the country.
Sources:
Performance Food Group to pay $5.075 million to settle federal sex discrimination lawsuit
Performance Food Group Will Pay Over $5 Million to Resolve EEOC Nationwide Sex Discrimination Lawsuit