A federal appeals court recently ruled against a former Publix truck driver, ending a racial discrimination lawsuit.
---
Earlier this month, a federal appeals panel ruled against a former truck driver trainee for Publix Super Markets after it "determined he was fired for lying about a minor crash near a dock and not because of his race." The recent ruling by a panel for the 11th Circuit Court of Appeals was in line with an Alabama federal district court's decision to dismiss a case between Publix and Pape Tamba, a former truck driver trainee.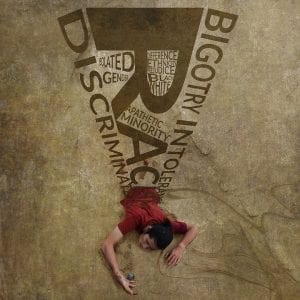 Tamba, an African American, filed a lawsuit against the company back in March 2018 and argued he was fired because of his race. According to his lawsuit, Tamba began working for Publix in May 2015 and was promoted to a truck driver trainee in December 2016. Three months after training he was promoted to truck driver. Then, in April 2017, he was transferred to McCalla, Alabama to work as a truck driver. According to the suit, a dispatch superintendent allegedly "mocked Tamba for his accent and repeatedly asked him where he is from." 
Additionally, "other management staff treated Tamba similarly," the suit alleged. On top of that, "one management questioned how Tamba became a trucker, stating it takes 10 years to be promoted to a trucker under Publix's career path," according to the suit. Not long after being transferred, Tamba was "demoted from truck driver to truck driver trainee." As a result, his wage was cut from $21.85 per hour to $19.80 per hour. When he asked questions about the pay cut, Publix further cut his pay to $16.79 per hour.
The cut to his pay and demotion prompted Tamba to file two discrimination complaints with the company's HR department, but never received responses to those complaints. Then, in June 2017, Tamba was instructed to resubmit an FMLA form "which he originally submitted within the previous six months." He was told he "would be fired if not resubmitted over an absence." A mere three days later, he was fired for allegedly being "dishonest about reporting a workplace incident." Tamba pushed back and argued he "properly reported the incident and took responsibility for the minor crash." According to him, his termination was rooted in discrimination. He cited "past reviews showing extremely good performance over the last year."
According to Publix, Tamba had "backed his tractor-trailer into a dock, which was caught on surveillance camera." The company claimed that "Tamba shut off the engine and exited the tractor…However, he forgot to set the parking brake." As a result, the truck "rolled into another tractor-trailer," causing damage to both vehicles. When he concluded examining the damage, Tamba backed into the loading dock before entering the other truck and "moved it to another location in the facility." According to the surveillance video, "forty minutes later, Tamba drove back to the other trailer that was damaged, realigned the damaged trailer and backed it into place."
Later, Tamba submitted a report of the incident where he stated he was simply "doing a post-trip inspection when he discovered the damage." He further stated "he may have hit something or I was hit by someone." However, after reviewing the camera footage, "Publix determined that Tamba was dishonest about his incident report…Based on the employee handbook, dishonesty is punishable by termination."
In the end, the district court and appeals court determined Tamba failed to offer circumstantial evidence that Publix fired him because of his race.
Sources:
Publix exonerated in trucker's discrimination lawsuit
Fired Publix driver loses appeal in case alleging racial discrimination