Rapper made his daughter undergo yearly virginity testing while she was a teenager.
---
According to medical experts, there is no way to determine a woman's virginity with a test.  And, yet, this is what rapper T.I. tried to do when he made his daughter get one and violated her rights.
The rapper and actor openly admitted in a podcast interview and he took his daughter to a gynecologist annually to "make sure her hymen was still intact."  When the episode aired, women's rights advocated were outraged, and scientists called this procedure a "sham."  This is largely because there is no way to tell if the hymen, a thin membrane, has been torn due to intercourse, physical activity, using tampon, or a medical procedure.  Also, not every woman is even born with a hymen, according to the American College of Obstetricians and Gynecologists.  Thus, it cannot be used to determine virginity.
"A virginity exam does not exist," said Dr. Maura Quinlan, an associate professor of obstetrics and gynecology at Northwestern University in Chicago. "If someone brought me a girl for a virginity exam, I would tell them, 'I can't say either way.'"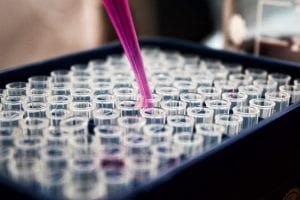 Dr. Quinlan explained further, "The hymen is a rim of tissue that may be more prominent in some women than in others.  People who don't do this for a living don't understand the anatomy.  It's like earlobes – there are tons of different appearances.  You can tell if someone has had a vaginal delivery, but to tell if someone has had vaginal intercourse is not possible."
T.I.'s daughter is now 18 and is attending college.  Since she is officially an adult, her father no longer has rights to her medical records.  He would need permission from her to continue having her evaluated at a physician's office.  And, even before she was officially an adult, some experts may have recommended she keep her records private, so she felt protected.
"There's good research that teens will forgo care if they think their confidentiality is not protected," said Dr. Julia Potter, associate medical director of the adolescent center at Boston Medical Center.  She added that when her patients turn twelve years of age, she encourages "parents to leave the room during the exam and subsequent conversation; a third person remains as a chaperone."
The World Health Organization (WHO) is recommending putting an end to such testing.  It states, "the practice is a violation of the victim's human rights and is associated with both immediate and long-term consequences that are detrimental to her physical, psychological and social well-being."  WHO is hoping the medical community will eventually get on the same page, stating further, "The harmful practice of virginity testing is a social, cultural and political issue, and its elimination will require a comprehensive societal response supported by the public health community and health professionals."
Dr. Porter recommends parents discuss the topic with their children instead of forcing them to undergo sham testing.  She said, "It probably comes from a place of love and care, but a better strategy would be to create an open dialogue."
Dr. Quinlan echoed these sentiments, saying, "The easiest way to find out if someone is a virgin is to ask.  Talk to your children, develop a relationship of trust with them, and trust them.  Teach them from an early age about a healthy sex-positive way to live, and hopefully it will work out."
Sources:
Eliminating virginity testing: An interagency statement
Rapper T.I.'s Daughter Should Never Have Had a 'Virginity Test'
Did Rapper T.I. Say He Takes His Daughter to a Doc to Check Her Virginity?