Tip Top Poultry is recalling certain chicken products that may be contaminated with listeria.
---
If you recently purchased chicken from Kroger or Aldi, you may want to check the label. Earlier this week, Tip Top Poultry decided to recall a variety of ready-to-eat poultry products over concerns they may be contaminated with listeria. According to the recall notice, "frozen cooked, diced or shredded products" could be affected and are available under the following brand names: Butterball, Top Top, Delizous Farms, GFS, and Sysco.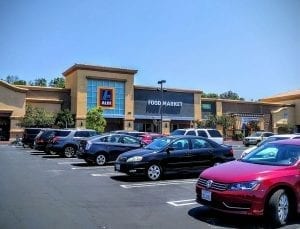 The affected chicken products were produced between January 1 and September 24 and have the establishment number 'Est. P-17453' printed inside the USDA mark of inspection. Unfortunately, the products were shipped retailers and other institutions across the country and throughout Canada. For a complete list of stores included in the recall, click here.
The potential contamination was discovered when Tip Top Poultry was "notified that multiple samples of their product tested positive for the presence of listeria monocytogenes," according to the USDA. As a result, the company recalled all of its "cooked, diced or shredded, RTE chicken products produced within the abovementioned time frame." Fortunately, there have been no confirmed reports of consumers experiencing adverse reactions from eating the products.
Listeriosis is a serious condition that can cause a host of unpleasant symptoms, including headache, fever, muscle aches, confusion, diarrhea, convulsions, and abdominal pain. The elderly, children and pregnant women are especially vulnerable to the bacteria.
Sources:
Chicken sold at Kroger, multiple other stores recalled over listeria concerns
Chicken sold at Aldi, Kroger recalled amid Listeria concerns